"Two years-worth of digital transformation in ten months" article published in Winnipeg Metro Region's "Regional Times".
Our Modern Workplace Consultant, Ryan, was published in the new Winnipeg Metro Region's "Regional Times". He provides his insight on digital transformation, and on how you can keep up with the current Cloud era. Begin on your company's digital journey today and let us know how we can help! Check out the article here on page 6!
"Business leaders should now be considering their Modern Workplace journey; the on-going process of inspiring a work culture that thrives on digital-first processes. There is a far greater return on investment in the Cloud era when our teams not only understand how to use their new tools, but what exactly their new tools are capable of. It is time to get our workplace familiar with automation, artificial intelligence, and purpose-built apps. Are you ready?"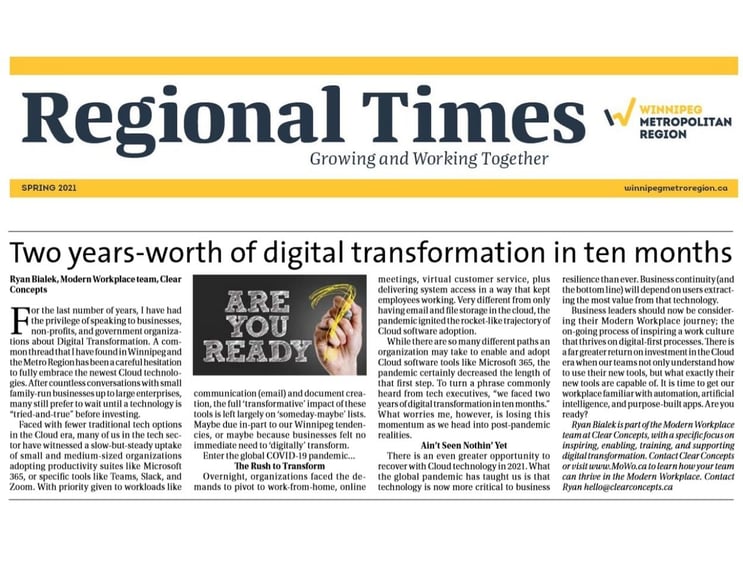 Please read the whole Spring 2021 edition of the Winnipeg Metro Region's Regional Time here.