The entire Clear Concepts team is proud to share news of our most recent award.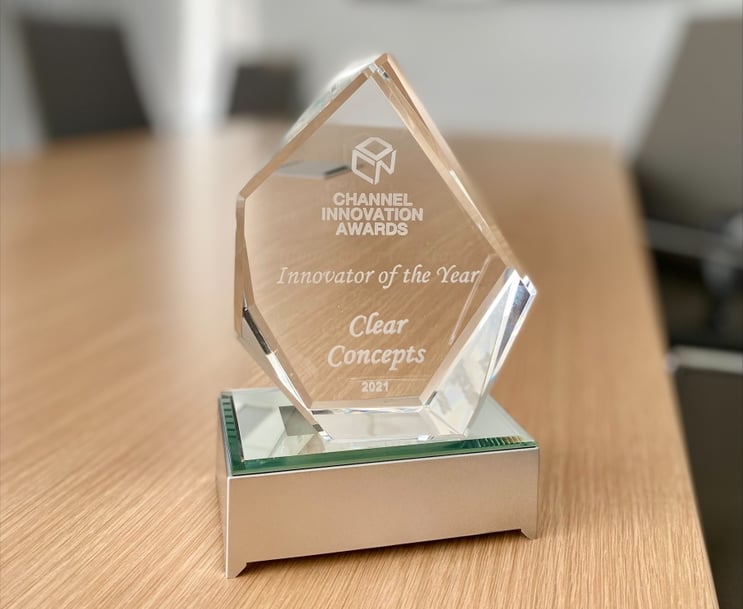 The 2021 CDN Channel Innovation Conference and Awards (April 28, 2021) recognized Canadian organizations that created and deployed novel solutions to solve pressing problems. Along with the annual Solution Provider power-rankings, seven organizations were presented with awards including Clear Concepts in the category of 'Innovator of the Year".
"The release of the Top 100 Solution Provider ranking acknowledges the companies that are thriving financially, but we also wanted to shine a spotlight on innovation and new approaches. The Channel Innovation Awards are important recognition for companies, regardless of size, who develop breakthrough solutions, seek niche opportunities, and break new ground in serving partners and customers. Both are important recognition to support the channel.

"

Fawn Annan, CEO - ITWC
This recognition for Clear Concepts highlights the importance and timeliness of our Modern Workplace (MOWO) initiatives. The Modern Workplace program from Clear Concepts is designed to support organizations as they embark on their digital transformation journey. MOWO is designed as an ongoing program to help accelerate business process changes and align technology with business goals and values. Our passion is fostering flexible, collaborative cultures suited to the needs of today's modern worker. The Modern Workplace isn't just about software - we believe digital capabilities are built with creativity, curiosity, and understanding.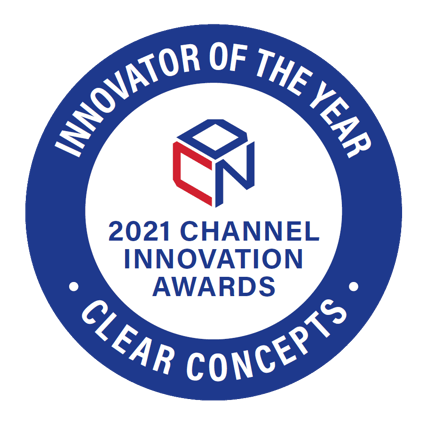 "We have seen three years of digital transformation in 8 months. This award further signifies the importance of not only our customers' transformation, but the work we are putting into our own."

Glenn Kemp, Managing Partner - Clear Concepts
Our customers and partners benefit daily from an array of Adoption and Transformative Services from Clear Concepts' expert team. Organizations of all sizes, regardless of industry, need constant support to digitally transform. Our bespoke approach combines a continued change-management effort, with engaged 'Adoption Champions', fun and inspirational content, plus support and service delivery from a highly-experienced Managed Service Provider.
Some of the customer solutions highlighted in Clear Concepts award recognition include:
Covid-19 Symptom Screening Automation - Keeping a large manufacturing facility safe for firstline and office employees.
Construction Job-Site Tracking - Eliminating a paper process and saving over 6,000 sheets of paper in just four months.
User-Centric Migrations - Allowing teams to successfully work from home while adding new headcount and growing business volume during the pandemic.
Inspiring New Possibilities - Helping users uncover new ways to use Microsoft 365 through our Podcast, Livestream, and Blog.
"Being recognized in this way, alongside some of our largest peers in the Canadian Tech market is incredible. Our unique approach is delivering positive digital outcomes, and awards like this validate that approach."

Ryan Bialek, Modern Workplace Practice Lead - Clear Concepts
To date, the Modern Workplace program has saved businesses hundreds of hours, eliminated thousands of pieces of paper, and provided a model through which customers can enjoy an instant return on investment without a large outlay of project-based capital. Click Here to read more about our Modern Workplace program.
On behalf of the entire team at Clear Concepts, we would like you thank you for your continued support. We look forward to delivering even more value to our customers in the coming months and years!
Click Here to read the full Channel Daily News story. Click Here for details on other CDN Award Winners.