You've likely heard about 'the cloud', Microsoft 365, and the great collaboration potential promised by this new wave of software-as-a-service. Is it all snake oil, or can you achieve this ambition?

Marketing hyperbole aside, the cloud and its associated "anything-as-a-service" mantra has been disruptive to teams and organizations the world over (Think Uber challenging taxis, Netflix killing your favorite video rental, and streaming music replacing album purchases). So far, we have referred to these changes as "Digital Transformation" - the process in which a traditional organization (in any vertical or industry) adopts technology and practices that put similar thinking in the driver's seat of production, delivery, education, collaboration, marketing, and so on.
By asking, "How can we do this better than we did yesterday?" ideas for new business models and processes flourish, and they have the potential to come from anyone inside our organization.
What is a Modern Workplace?
Simply put, a Modern Workplace is the sum of the journeys we embark on when transformative ideas are encouraged to incubate and percolate. A Modern Workplace is one where culture and technology help drive better business outcomes. Our relationship with technology is not transactional; it is a key part of the continuous refinement of existing processes as supported by these pillars:
Collaborative at the Core

Productivity is the heart of work in the Information Age and getting work done keeps the lights on. How a Modern Workplace approaches its work should be continuously improved by technology and the people using it. Collaboration in a Modern Workplace should mean that our best ideas move forward faster, with support and feedback from a wider audience across the organization. Modern collaboration is inclusive of all our colleagues; including first-line workers and users with accessibility needs - we're all in this together!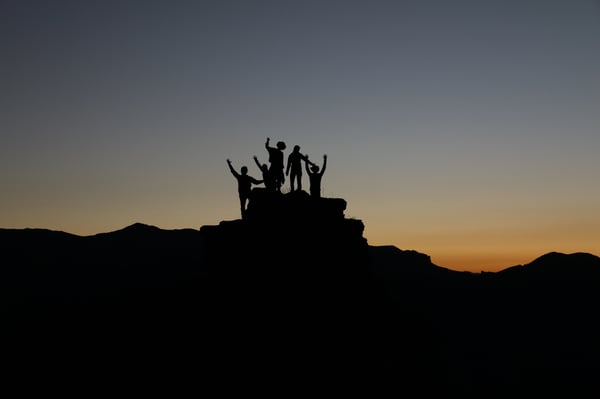 Collaboration and productivity also represent a cost-saving opportunity for the Modern Workplace (click here to read about The Total Economic Impact™ of Microsoft Teams). General work is getting completed quicker and with greater precision reducing overhead costs. Improved tech has enabled greater adoption of online meetings and conferences which reduce our travel bills too.
Also, consider our diverse and engaged workforce; today over five generations are working together and are all looking to get things done in a way that is comfortable and familiar to them. Empowering an array of work styles can help you attract new talent and reduce turnover.
Giving a Voice to Everyone

In a similar way as social networking changed how we engage each other online, it can do the same inside our organizations. The concept of decentralized thinking and development means we no longer silo ideas and individuals in departments and office locations. In the new model, the best ideas and approaches to business should rise to the top in a way everyone can be proud of.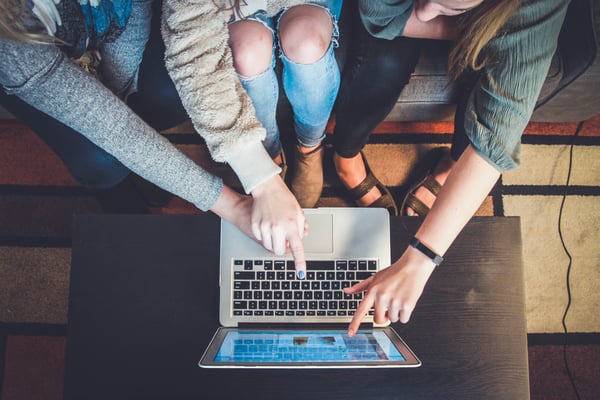 This will also require us to stop considering tech-users as individuals with a desk/workstation and a traditional PC. Extend communication and collaboration tools to all workers in your organization by means of a Bring-Your-Own-Device strategy.
Encourage intrapreneurship and you may be surprised by the result. Did you know the famous sticky-note was an idea that circulated internally numerous times before becoming a smash hit at 3M? Modern tools like Microsoft Teams and Yammer can foster a workplace where the intelligence of the whole is greater than the sum of its parts.
Access Everything, Everywhere

The Modern Workplace is not a "place". We should not limit ourselves to working in the Information Age based on our physical location, proximity to computer power, or communication lines. This means accessing documents and applications from any device, anywhere. This means being able to reach other individuals (internally and externally) when we're on the go.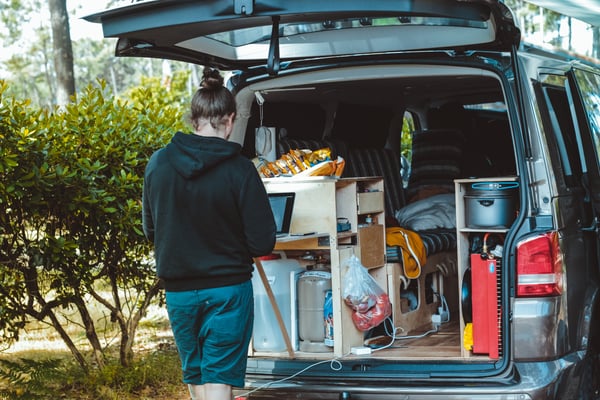 A Modern Workplace is open to fostering a work-from-home or work-from-anywhere attitude. This may even lead to adopting a talent-from-anywhere strategy as you never know when the "right person for the job" may be located a province, country, or entire continent away.
A Modern Workplace is also one without information silos. Data from a variety of sources should be arranged and available to users from a central point. We drool over well-designed, dynamically updated information dashboards, and for great reason. Having important information at your fingertips means everyone is held to a higher account, and decisions are made faster to tune key performance indicators.
Data Focused

Reliable data is the currency of sound decision-making. While there will always be room for intuition and experience, the most disruptive teams are those who are uncovering industry trends, buying patterns, and biases in data before their competitors.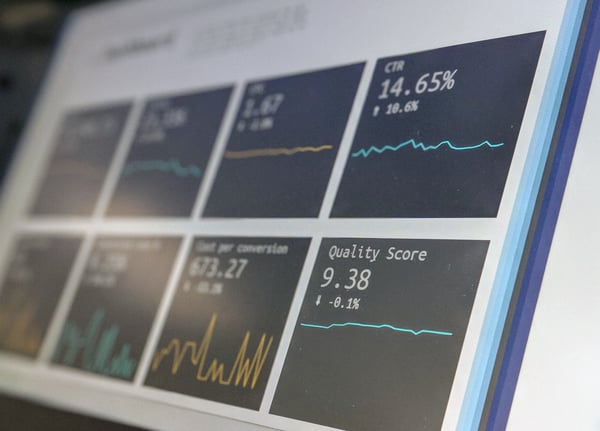 But guess what? These teams aren't spending their days pouring over disconnected spreadsheets and databases; they employ the latest in business intelligence software to build inferences at a much faster pace. How many times have you said, "I wish we were more proactive instead of reactive"? The technology to monitor sensors, track spending, and build relationships has never been more accessible.
Security Focused

It should come as no surprise that security is mentioned in a list of modern business priorities. As data becomes the most prized commodity of today's organizations (we're certainly collecting and storing more data than ever before) it needs to be protected to the highest degree possible without becoming a burden to our productivity.
While half of the security equation requires an on-going investment in IT infrastructure, the second half will rely on teaching end-users the skills necessary to spot potential security breaches before they happen. The threat of data breach is growing, and the cost of recovery can devastate most organizations - invest upfront in security measures and keep it top-of-mind.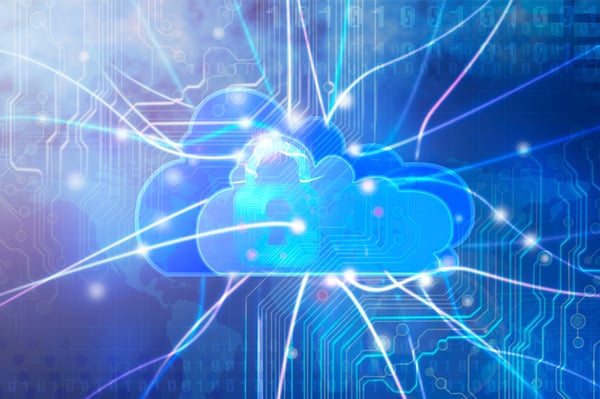 Automate the Mundane

The technology to automate and offload the minutia has never been easier to setup and utilize. By pushing high-frequency low-level tasks to Chat Bots, Machine Learning tools, and automation agents like Power Automate, we win back the time. This is time to focus on what we have specialized in; the work that moves our team and organizations forward. As a business-owner or team manager, that means more bang for your human capital buck. From the outside looking in, automation is a Modern Workplace superpower!
Keep External Experiences Rich

Even though we aim to hand-off tasks to Bots and automation, does not mean our customer, partner, student, or vendor experiences should suffer. In any case, the experiences of interacting with our Modern Workplaces need to be simple, efficient, and fun. We must never lose the human touch.
Today, we have exponentially more data and information available to share. We're also able to share it in many new and exciting ways. Speed is important (customer's that don't get what they want fast enough will go elsewhere), but we must not forget the elements of creativity and delight. Keeping this spirit alive in the variety of ways we communicate and share information is also important.
Finally, Modern Workplaces do not shrug at the challenges represented by geography or accessibility. Real-time translation and captioning has removed these barriers during meetings and presentations. We now live in world with the greatest potential to reach new people, markets, and opportunities - no matter where we are physically located. Talk about leveling the playing field!
So... Now What?
As mentioned above, achieving Modern Workplace status is not accomplished by filling requirements. Buying and mandating the use of new software will not lead to a Modern Workplace. A fresh coat of paint on the same office where the same tasks are being completed is not Modern Work. Instead, Modern Workplace is the journey of making sure the culture, creativity, and spirit of your organization (no matter the size) is ready to accelerate with the digital revolution.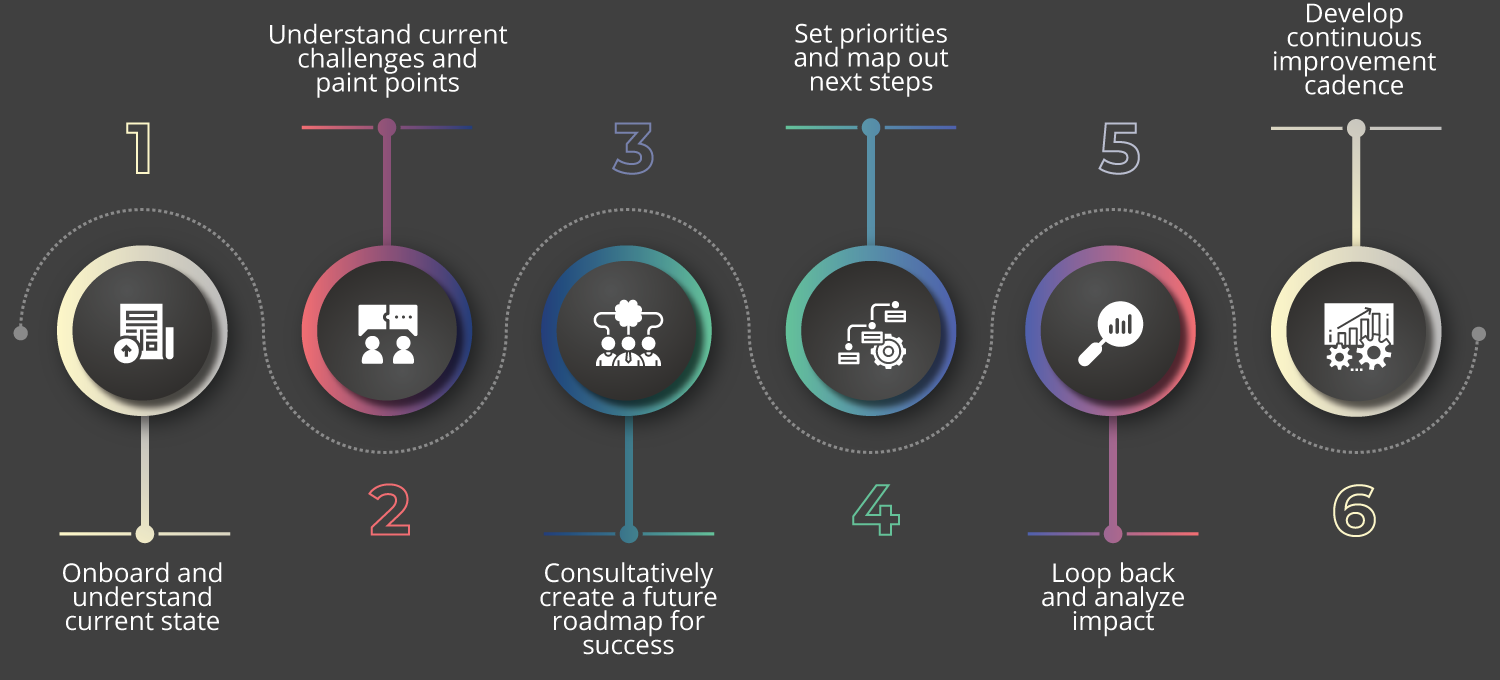 Warming up to a growth mindset that includes a trust in cloud technology is incremental and not done overnight. Find a reputable partner who can help you make progress in a measurable, testable, and repeatable way. This will undoubtedly prepare your team and organization for the oncoming wave of tech intensity. Turn your most passionate teammates into champions of change. Take a look at your business or team - how do these pillars match your purpose, culture, and company strategy going forward?
One step at at time, it's going to be an exciting journey!
RB