Microsoft Teams Phone is Ranked #1 Cloud Phone System (Unified Communications as a Service) by Gartner Group.
Microsoft Teams Phone — #1 Ranked Cloud Phone Solution by Gartner Group
Migrate Your
Business Phone System
into Microsoft 365
Does your organization have a Toshiba, NEC, Mitel, ShoreTel, Cisco, Nortel, Panasonic, or Avaya Phone System?
Now is the time to migrate to the industry-leading VOIP / Cloud phone system for business!
Benefit from the
simplicity

and

freedom

of no longer being tied to traditional phone lines and dated hardware platforms.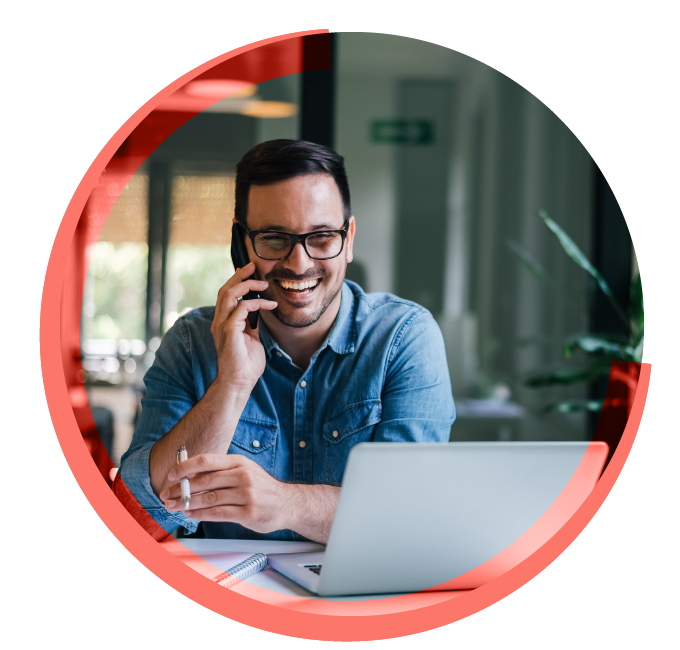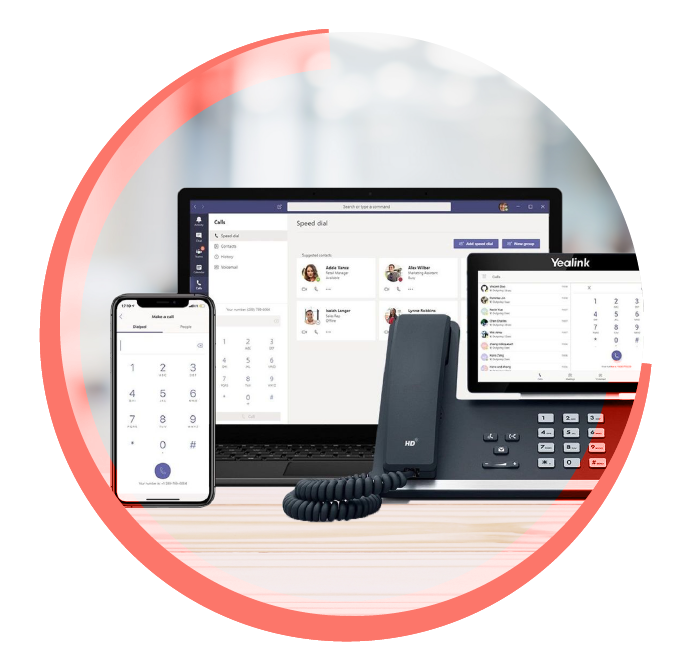 It's Time To
Modernize

Communications
Key Benefits of Microsoft 365 Teams Phone
Keep Your Existing Phone Numbers (Local and Toll-Free)

No Server Hardware or Appliances to Install and Maintain

Mobile Device App for Apple and Android Devices

Phone Sets Not Required (can use application on PC)

Wide Range of Vendors that Make Compatible Devices(Phone Sets, Boardrooms, Paging, etc.)

One Integrated App for Collaboration / Online Meetings /Voice with Deep Microsoft 365 Integration (Outlook and Teams)
Microsoft Teams Phone is Ranked #1 Cloud Phone System (Unified Communications as a Service) by Gartner Group November 2022.
Read more >
A member of our Cyber Security Team will be in contact with each client over the next 4 weeks to assess readiness for Quickpass and answer any questions!
Have Questions now?
Contact Us
Teams Phone System

Features

in Detail
Call answer/initiate (by name and number)
Call forwarding options and simultaneous ring
Group call pickup and forward to group
Transfer a call and consultative transfer
Transfer to voicemail mid call
Call phone number from search
Presence-based call routing
Make and receive a video call
Cloud Voicemail user settings
Distinctive ring alerts (Teams only)
Busy on Busy (Teams only)
Media bypass support (for Teams Direct Routing only)
Unassigned number routing
Why choose
Clear Concepts
for your Microsoft 365 Phone System
installation?
Clear Concepts is Manitoba's premier Microsoft Teams Phone Vendor, we've been installing and supporting since launch in Canada.
End-to-End Migration Services
Training & Adoption Services
Licensing & Cost Management
Microsoft is a recognized
Leader in UCaaS


(Unified Communications as a Service)
According to new research by GigaOm, Microsoft has the highest average score for voice quality—with network and server uptime at par with competitors—and offers competitive service level agreements with generous service credits.
Microsoft is positioned highest for "Ability to Execute" in the 2022 Gartner® Magic Quadrant™ for Unified Communications as a Service, Worldwide
Learn how Microsoft helped customers achieve more efficient and effective communication, lower costs, and help IT teams save time in the Forrester study: The Total Economic Impact™ of Microsoft Teams Calling Solutions.
Legacy Phone System Evaluation
Thank-you for your interest in our Legacy Phone System Evaluation. This assessment program is designed to evaluate the existing phone system and determine the appropriate path for upgrading to Microsoft 365 Teams Phone System. The outcome of this evaluation will include:
A proposal which will include the necessary hardware and installation fees associated with the upgrade.
An analysis of existing telco fees and estimate of comparable licensing costs for Microsoft 365 Teams Phone System.
Review of peripherals that will need to be replaced with a move to Microsoft 365 Teams Phone (boardroom, fax, paging, etc.).
*Note: if our assessment determines that an upgrade to Microsoft 365 Teams Phone System is not suitable for your organization, we will be fully transparent and explain why. Typically this may include custom applications, call-center requirements, complex call routing, poor Internet speed, or telco contract terms.
What we will be reviewing during the evaluation:
Please fill out the Legacy Phone System Evaluation form.