Microsoft Teams Phone is Ranked #1 Cloud Phone System (Unified Communications as a Service) by Gartner Group.
Artificial Intelligence Discovery
Learn how to leverage the exciting new developments
in Artificial Intelligence (AI) with a complimentary
AI consultation from Clear Concepts!

What can AI do for me?
With the introduction of ChatGPT in November of 2022, the proliferation of AI has unlocked unprecedented efficiencies and opportunities within today's business landscape. From content generation and document summarization to image recognition and code creation, forward-thinking businesses have capitalized on advances in AI to save time and money.
However, the speed at which these developments have taken place has left many feeling overwhelmed and unsure how to best utilize the latest AI offerings.
Clear Concepts is here to help you uncover actionable AI
opportunities that can be employed today as well as give you a roadmap for what is to come from this emerging field.
Take that first step towards AI mastery by enlisting in your complimentary Artificial Intelligence Discovery consultation today!
Document Summarization
Extract key insights from lengthy documents or document sets
Content Creation
Generate emails, documents, presentations, social media content, etc.
Image Recognition
Analyze images, identify objects, categorize visual data, etc.
Code Generation
Create sophisticated code (for a wide variety of platforms) using natural, non-technical language
Sentiment Analysis
Automatically tag customer feedback / reviews to ascertain the general tone (i.e.: positive or negative) within a block of text
Internal / Customer-Facing Chatbots
Offer staff & customers chatbots that can provide personalized recommendations & support 24/7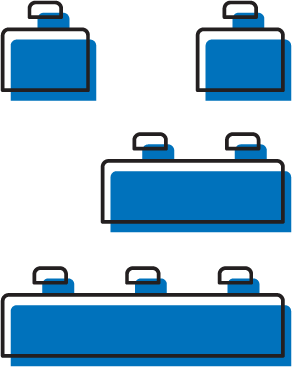 The AI Continuum– A Lifecycle to AI Maturity

Why choose
Clear Concepts
for your Microsoft 365 Phone System
installation?
Clear Concepts is Manitoba's premier Microsoft Teams Phone Vendor, we've been installing and supporting since launch in Canada.
End-to-End Migration Services
Training & Adoption Services
Licensing & Cost Management
Start with a
no-obligation


Artificial Intelligence Discovery consultation today
You need a reliable and experienced AI partner who can help you achieve your goals. That's why we offer a free AI consultation for businesses and organizations of any size and industry.
Whether you need AI for marketing, sales, customer service, operations, or any other area, we have the expertise and the tools to help you succeed.