As COVID-19 and Coronavirus continue to dominate news cycles, and the impact starting to hit closer to home, it is time to ensure your business can support remote working scenarios.
Fire, Flood... and Flu
As of late, there have been plenty of headlines about large organizations instructing employees to "Work from Home" to prevent the spread of COVID-19. While most organizations in our market do not share the scale and employee density of the firms in the news, Remote Working is resonating with small and medium businesses. In fact, we have seen a recent increase in the number of customers inquiring about enabling this type of flexibility should Coronavirus breakout locally.
Let me first address the elephant in the room… Business Continuity. Business activity does not have to stop when something bad happens. When remote working is supported by management, a pandemic or natural disaster, protest blockade, or other travel disruptions do not limit employee access to company information and business tools.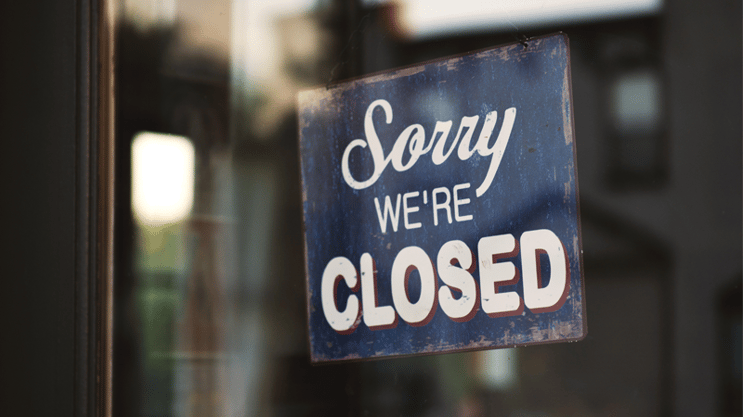 Incidents inside our facilities are not barriers to business continuity either. From fires, floods, to flus – activities that "keep the lights on" can continue, even when the "lights" at headquarters are temporarily off.
The Benefits of Remote Work
Allow me to share a story from a conversation I had with a Director of one of Canada's major telecom providers some years ago.
The firm had taken the direction to allow employees (many of which were typical "desk" roles) to work from home. The organization supplied employees with laptops and smartphones instead of traditional desktop PCs. They decentralized company files, line-of-business apps, and communications tools using Office 365.
I know what you are thinking! "These changes sounds expensive...!"
Consider this... The Director mentioned that the company was able to shed massive square footage of prime office space in all major cities – saving millions on real estate. Reduced offices were reconfigured to small and medium team meeting spaces, rather than rows of desks and cubicles. Since staff only needed to check-in to company offices for major meetings or client visits, tens of thousands of dollars were saved monthly by cancelling parking passes.
What Does Remote Work Look Like?
Working remotely is certainly one of the panaceas of the Modern Workplace. To fully enable remote work, businesses must execute on several Modern Workplace pillars I have written about previously. Organizations that have already decentralized e-mail and document storage with Office 365 are going to have an easier time adopting remote work policies.
Remote work is a departure from traditional work culture where supervision and centralization were core tenets. Businesses limited access to corporate information, data, and applications by physically restricting access to computer systems. Today, many applications have become sophisticated enough to keep information out of the wrong hands. Azure Information Protection is a typical example of such technology.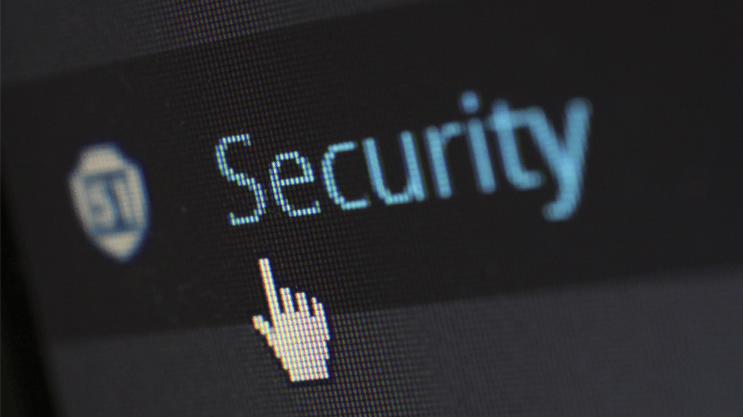 Give & Take
I believe opening to a "give-and-take" approach can lead to respect and maturity from both employers and employees. In my own experiences working from home, there are interesting observations:
Reported improved productivity when working from home. A quiet, familiar place can give us focus and comfort. Distractions from colleagues and other business activities are not present to derail our thoughts. Focus like this leads to more work written, qualified, closed, or invoiced.
Meeting individuals at their locations leads to a better understanding of their businesses. This is not just limited to sales-focused roles - there are many of our colleagues that can benefit from greater sharing greater empathy with partners, customers, and vendors.
No commute stressors. Depending where you live versus where you work, travel time and expense are mitigated when working remotely. Less pressure to hit the road or stand at the bus-stop at a certain time is a huge weight off our minds.
Since all of the amenities of home (kitchen, climate control, varied spaces to work) are instantly available, I find myself starting earlier, taking shorter breaks, and usually working past my regular quitting time (since I don't have to look forward to Winnipeg gridlock).
How To Jumpstart Remote Work
The spread of devices carried everywhere with internet connectivity means we can work from anywhere. Cloud-based software is also in a state where deployment and enablement are not costly restrictions to remote work. When e-mail, communications, and document storage live in the cloud – the remaining challenges for a company to enable remote work are educational and behavioral.
Microsoft Teams: The Cornerstone
Should you find your team affected from COVID-19 or have teammates who could potentially face self-quarantine, Microsoft Teams can easily support your organization as you move to a remote work scenario.
The all-in-one nature of Microsoft Teams (part of Microsoft 365 and Office 365 subscriptions) delivers many benefits to teammates working remotely. Microsoft Teams becomes a remote workers hub for teamwork – it is the choice tool for staying in touch, sharing files, and collaborating on daily tasks or long-term projects.
Instant messaging between two or more colleagues replaces phone calls, impromptu meetings, or popping around the corner to talk. Best of all, the conversation inside Teams is persistent and transparent – you can start, stop, and pick up where you left off anytime, from any device.
E-mail certainly still has its place, but the speed of instant messaging and transparent, real-time co-authoring documents drastically reduces the amount of time we spend waiting for input. Microsoft Teams is an "action engine" – see it, say it, do it… in one single app!
Meeting Remotely
With colleagues scattered around a city, province, or country, the need for online/digital meetings will arise. An audio conference, screen-share, or video call can replace a staff meeting, weekly review, or quarterly appraisal.
Note-taking and file-sharing are functions that stand-out within Microsoft Teams. Everything your Team needs pre- or post-meeting stays organized and stored securely. This can extend to syncing "shared" directories with PCs, so we still feel like we have network drives available in File Explorer – just if we were in the office connected to a server!
Many organizations and teams are now opting for video calling and conferencing. There is an intangible benefit to being able to see someone's body language as we present information, news, results, or a sales pitch. Since we have equipped teammates with laptops (and potentially an inexpensive headset as well), the only roadblock to "being on camera" may be one of comfort.
Company Culture
Mick Jagger once sang, "Old habits die hard." While your organization moves to enable remote work or work-from-home possibilities, the company culture and support needs to keep up. Again, I reference a give-and-take approach. This may mean managers check-in on their reports using audio or video calling in Microsoft Teams. There can be a greater reliance on task management features so that progress and effort are transparent (since we cannot "manage by walking around" anymore).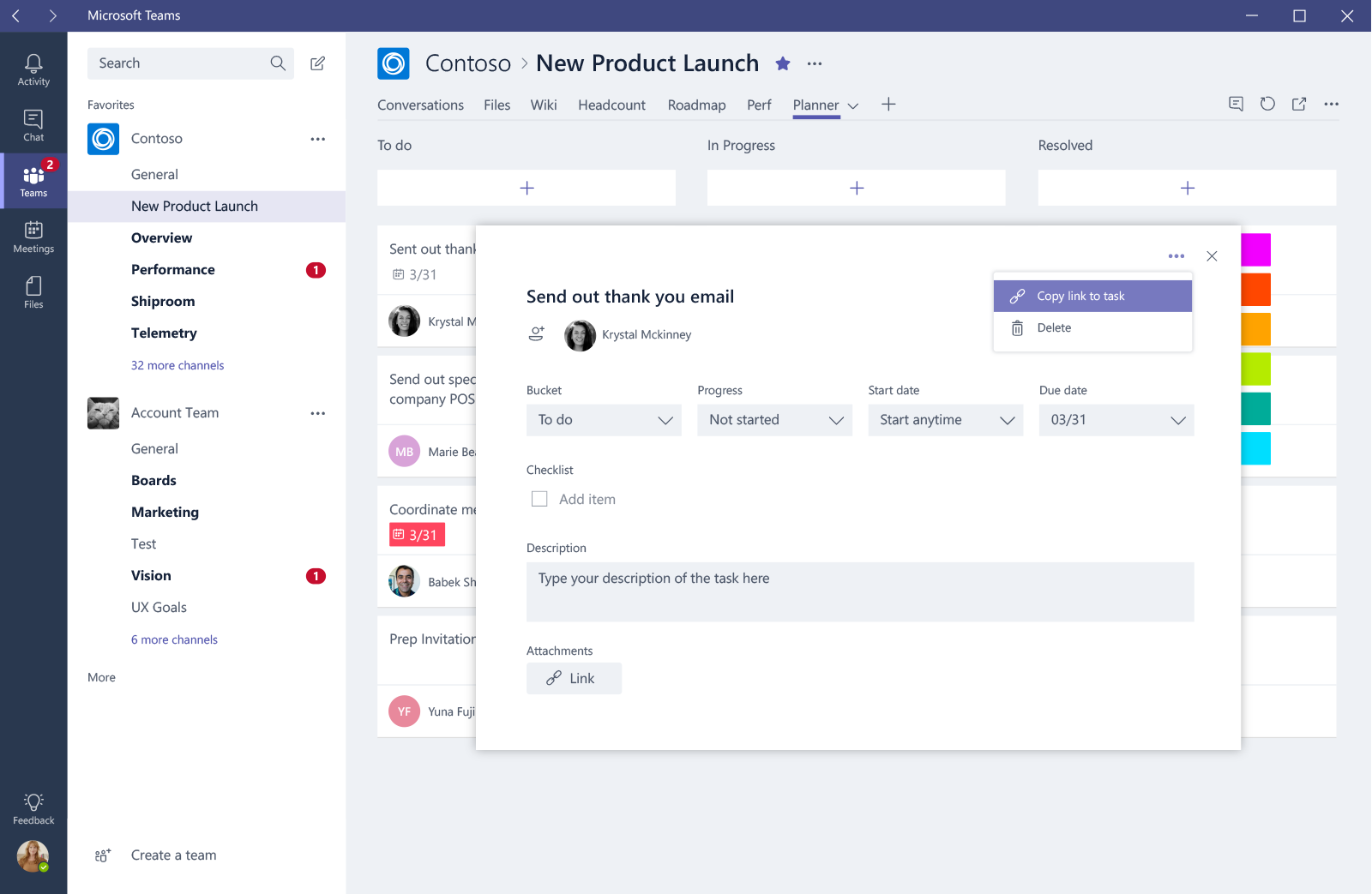 We also advocate the designation of internal "champions" to test remote work scenarios, develop best practices, and help encourage colleagues to use collaboration tools. Champions can share what works and support the acceptance of new features and change.
What If...?
Enabling remote work has other fringe benefits. What if these changes meant your organization opened-up to hiring remotely as well? Suddenly your available pool for specific talent becomes much broader. If physical presence were no longer a requirement, hire specialized employees from anywhere - Ship them corporate hardware, and fuel productivity with access to cloud-based systems.
Imagine being able to attract and keep key talent on your team by offering working-from-home as a perk! A star colleague may have to move for family reasons, but they can still stay a part of the team and work from a new locale. Younger generations are seeking these flexible roles, especially those with young children.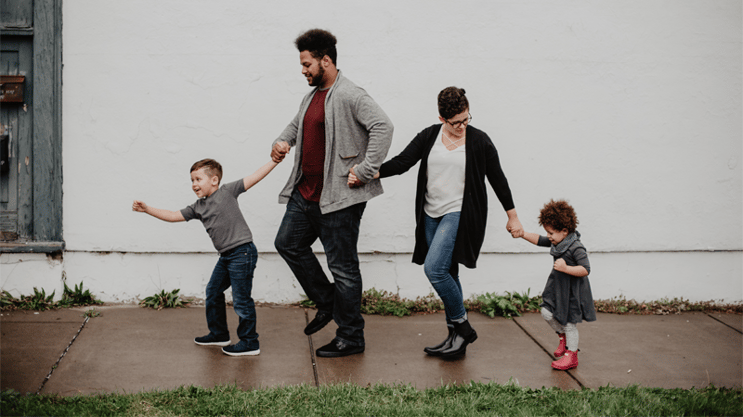 What if your team converted unnecessary offices into a new manufacturing line, research area, or larger retail space? Would the added space for the activities that drive your business mean higher operating margins and greater profit?
Remote work will not fit all organizations in all verticals. Knowledge Workers stand to gain the most from work-from-home policies, while Firstline employees will be least likely to take part. Typical "desk jobs" fit the model, but those in a specialized environment like a manufacturing floor or using specific tools like a line cook cannot.
If your organization or team is ready to review the possibilities of remote work, contact Clear Concepts. Our team of software enablement specialists can review your Business Continuity plans and supply your teams the best-suited hardware, software, and training that enables productivity from anywhere!