Microsoft is out with a new Office Mobile app aimed at streamlining work on-the-go. How does it help? Our review inside...
Earlier this month, Microsoft made great fanfare to announce the redesign of the mobile experience for Microsoft Office (Word, Excel, PowerPoint). Take a look at some of the multimedia that the Office Team at Microsoft has published alongside the recent updates:
Source: Microsoft
Commentary from all sides of the internet has users drooling over the new possibilities of this redesign. While the video above is anything but lacking visual appeal, we should dig into why this new mobile app is a bigger deal than the video leads on.
Microsoft and Fluent Design
If you want a crystal ball to see into the future of Microsoft 365 app design, look no further than this new Office app. Microsoft has set an amazing direction with these mobile apps, as we expect this design language and interface to be utilized in the next versions of Desktop Office, Teams, and even Windows 10.
Fluent Design represents a new focus at Microsoft to create an interface that stays consistent across app, device, and platform experiences. We will begin to see more and more Microsoft apps on mobile, desktop, and web adopting Fluent redesigns - and this should help reduce the learning curve of moving from one platform to another.
Read more here on Fluent Design here: https://www.microsoft.com/design/fluent/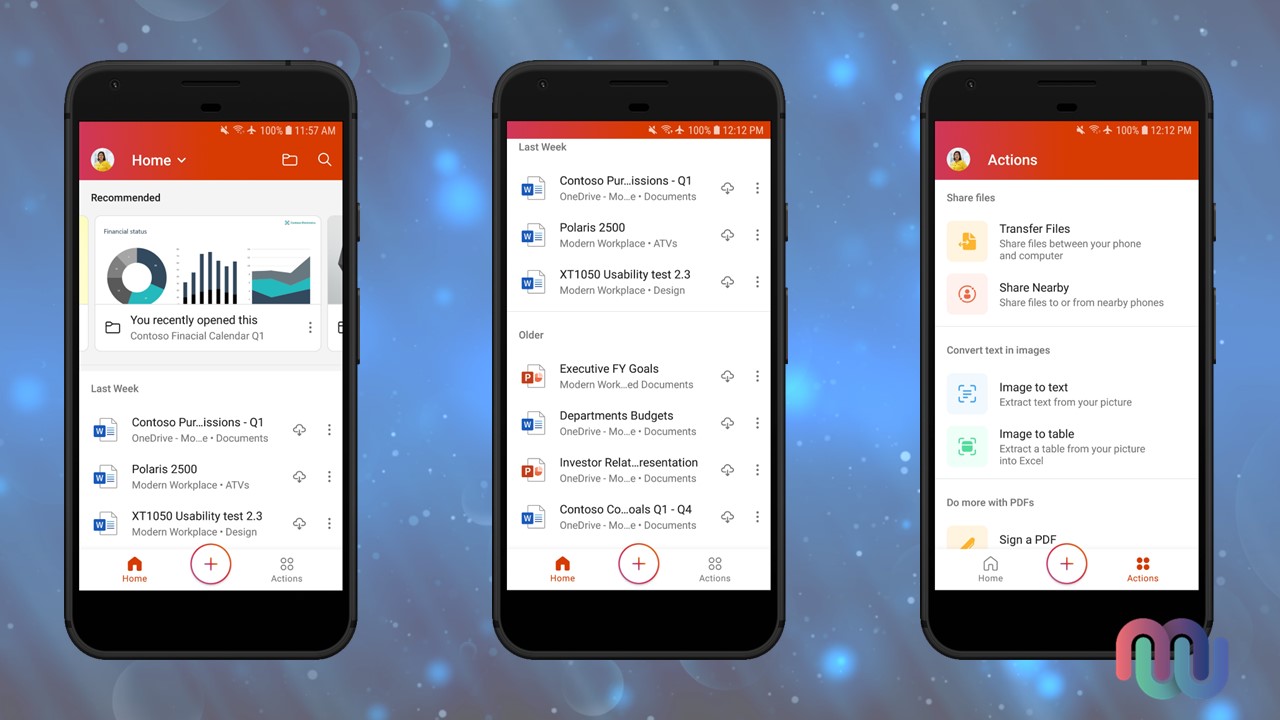 Fewer Apps for "Office" on your Phone
Instead of requiring unique apps for Word, Excel, and PowerPoint - all of the core capabilities of these apps are merged into one. Don't worry, there is no loss of features or functionality from the three separate apps.
Better yet, save even more space on your home screen - since OneDrive and SharePoint folders can be accessed through the new Office mobile app, you will not need those applications installed either. If you need your Home screen to be organized perfectly like me, you'll appreciate that you'll have a few less app icons to deal with!
Of course, you will still need to install the Microsoft Outlook and Microsoft Teams mobile apps separately.


Familiar Experience
If you are used to www.office.com as your portal to your Office 365 apps, you will feel right-at-home in the new Office Mobile app. The "Home" screen shows your "Recommended" files, including documents your colleagues have recently shared and/or edited. It has a spot for your sticky notes saved across OneNote and Windows 10, and then a chronological feed of your most recently viewed/edited documents.
From the Home screen, a number of things can be quickly accomplished:
Switch from a Work account to a Personal account
Browse OneDrive and SharePoint libraries (3rd party cloud storage also supported)
Search your Office account
Create NEW "Notes", "Lens Captures", and "Documents"
TIP: Try pressing and holding the new "+" icon, and swipe up/right/left as a shortcut to create new documents, notes, and captures.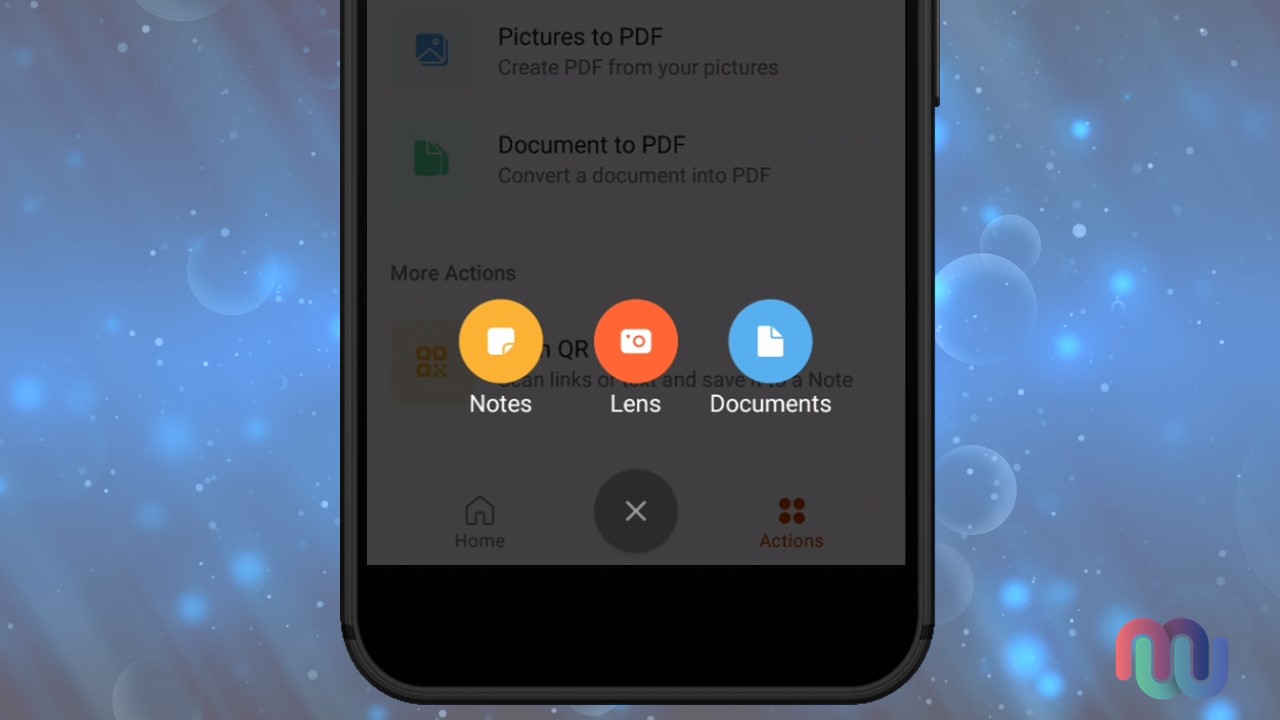 Save Time With "Actions"
Since many common actions are accomplished without leaving the app, there is no doubt in my mind that users will save time with this new consolidated Office app.
The "Actions" button in the new Office App is a great shortcut to time-saving tools. For example, you can use your smartphone camera to snap an image and convert it to Text or a Table in Excel. You use your finger and add your signature to a PDF (even securely store your signature for future use).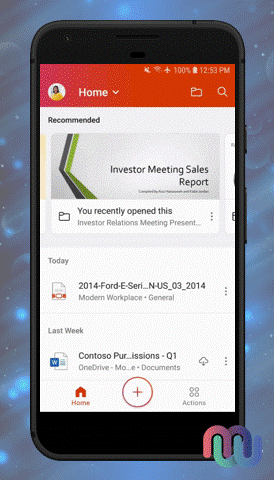 Sharing files is a breeze as well, and doesn't require a trip outside to the dedicated OneNote or SharePoint apps. You can share from your Office App to a colleague's Office App through beacons - no email required!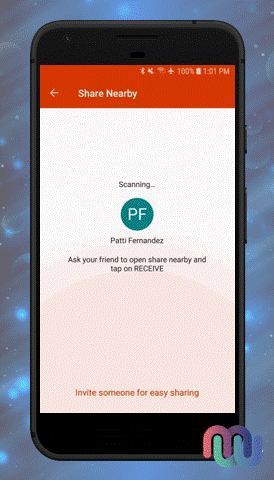 Scan a document to PDF, or turn any photo you take with your smartphone camera a PDF! While this feature originally debuted in a OneNote plus a separate app called Office Lens (Click Here To Learn About Office Lens), Microsoft has now embedded the technology behind Lens into the new Office app.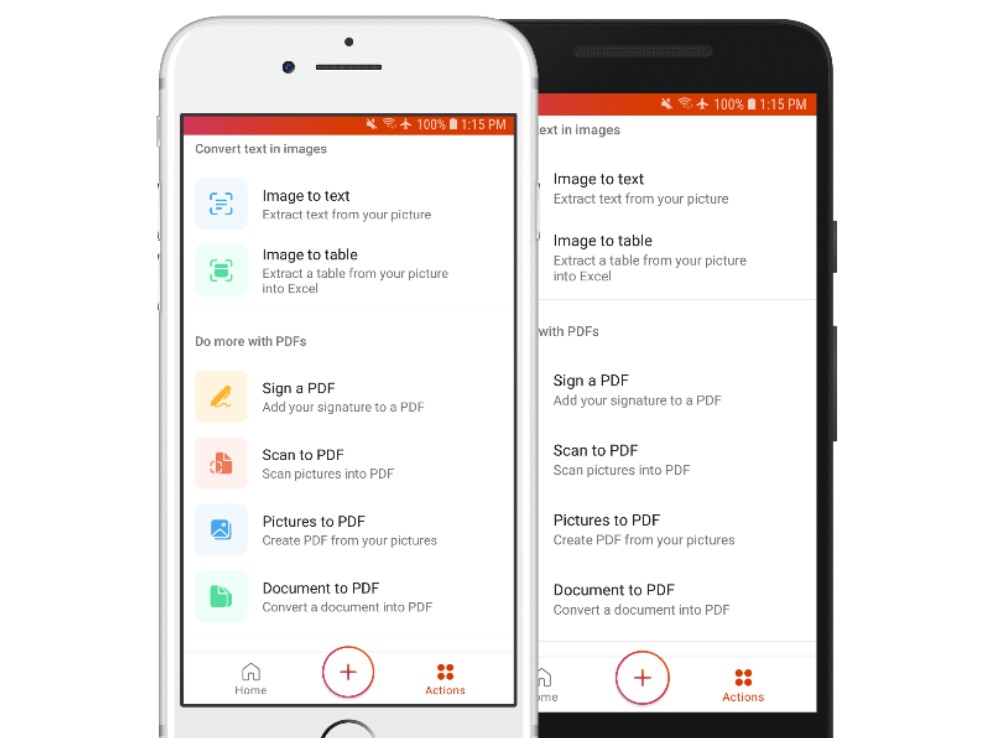 Want a cool party trick? Turn an image into an editable table in Excel!
Microsoft is Not Done Yet
Microsoft has also teased us with additional features we can expect to be added to the new Office mobile app in the coming months:
Word Dictation - Speak to your phone and start or edit an Office document.
'Cards View' in Excel - A different way to visualize data in Excel, rather than typical rows and columns which can be a pain to fit on your smartphone screen.
Outlining in PowerPoint - Assemble a quick text-outline, select photos from your storage or device camera... Boom, PowerPoint Designer will take care of the rest are curate a presentation deck.


The app is free to download and use. Signing in with an Office 365 account will unlock premium features and help you best take advantage of your cloud storage and team membership.

Get the apps here: iOS | Android
Enjoy new ways to work smarter on the go!
RB