What's good, Modern Workers? Welcome back.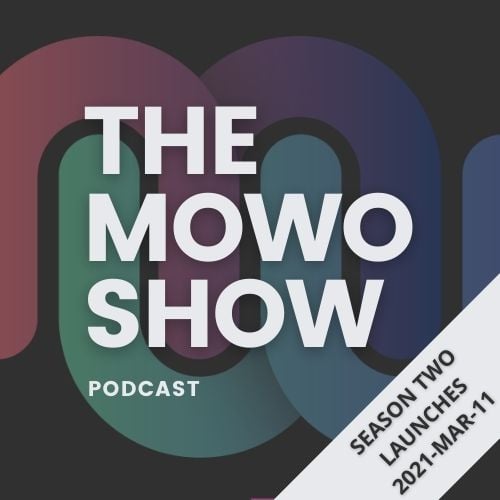 We're back!
Ryan and I are happy to finally release the new season of the MOWO Show podcast starting Thursday, March 11th.
We started the MOWO Show back in January 2020 as a webcast, and we weathered every storm that infamous year threw at us to bring you (nearly) weekly episodes. Yes, even while we learned how to work from home during the initial lockdowns.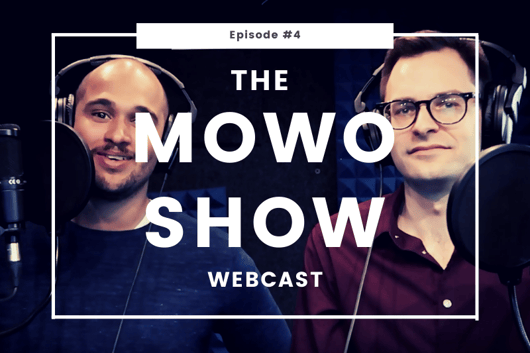 screenshot of our 4th episode of the MOWO Show. We were so young.
By late summer of 2020, we made the decision to transition The MOWO Show into a full podcast. The audio-first format enabled us to focus on meeting new guests each week for fun and insightful conversations. We haven't looked back since.
For season two, we're picking up where we left off last year. That means more conversations with business owners, industry though-leaders and, of course, our friends over at Microsoft.
We've also made a few key changes in how the show is produced and released. Keep reading if you're interested in learning more.
What's Changed in Season 2?
New episodes release bi-monthly - every 2nd and 4th Thursday of the month
New episodes will only be released on podcasting platforms (basically everything but YouTube)
Speaking towards the first change, we've scaled the frequency of new episodes down to bi-monthly. This is to free up our resources for different types of Modern Workplace content, including more blog posts and video content to help you learn and adopt Microsoft 365.
As for the second change, we will no longer be releasing new episodes to YouTube. Apologies for anyone this may have inconvenienced.
While we transitioned to the podcast format last last year, we continued uploading new episodes to YouTube in addition to Anchor.fm. Supporting two platforms came at the cost of some flexibility in how we produce the show. Additionally, we found that the vast majority of our listeners used apps like Anchor, Apple Podcast, and Spotify.
With the start of a new season, we felt that there was no better time to solidify the switch into podcast land. We're extremely excited for everything we have in the pipeline for you this year.
We hope you enjoy what's coming!