A look the WHEN and HOW of creating a new Team in Microsoft Teams. Check out the video demo and written article inside
As most businesses don't run exactly the same way, there is no one-size-fits-all approach to how a Team should be designed. For this article, let's look at some simple considerations to help you decide if and how you should approach creating a new Team.
Side-note: When I say "Team", I'm referring to a Microsoft Team. When I'm talking about a group of people (i.e.: a department), I'll refer to them as staff or as a crew. Clear as mud? Perfect... let's continue.
When to Create a New Team?
Creating a new Team means that you're also creating a new Office 365 Group. Without getting too technical so early here, just remember that for every Team you create, you're also creating a new SharePoint Team Site, a shared email address, and more in the background.
While the purpose of Microsoft Teams is to provide staff with a hub to work and collaborate with each other, you may not need a new Team for every single project or sub-department. Some examples of when it would be appropriate to create a new team are:
When your organization is launching new department or capital project and the staff involved are not in an dedicated Team together already.
The work (such as a super, top-secret project) is considered confidential and must be limited to a select group of staff that do not already have a private team to themselves
You need to spin-off a busy Team to keep it under the 200 channel limit
If you simply need a private place to chat and share files with a few colleagues, take a look at group chats first.

Creating a New Team
Admittedly, there are several different ways to approach creating a new Team or Office 365 Group. For the sake of simplicity, we'll look at creating one directly from the Microsoft Teams web app.
Disclaimer: Depending on your IT policies, the ability to create new Groups and Teams may be restricted to IT staff, technical specialists, or Joanne from Finance because she figured out how to setup the printer that one time.
First, Login to Microsoft Teams with your Office 365 credentials and click "Join or Create a Team" to start the process. Next, click "Create a Team", then click "Build a Team from Scratch".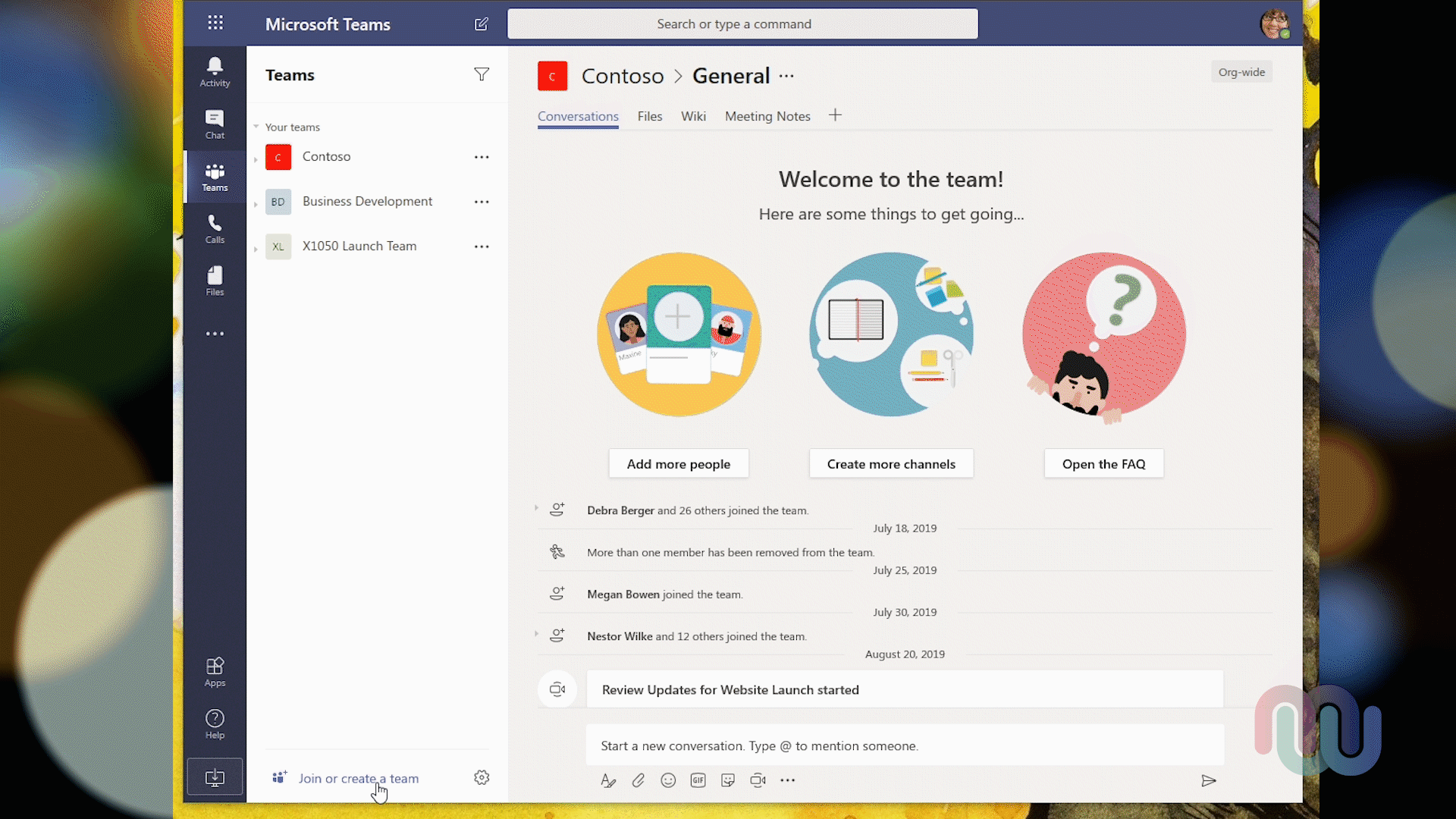 Note that you can also create a team from an already existing Office 365 Group that you are already a member of. Additionally, you can copy the settings of an existing Team to fast-track the setup process.
Next step in the creation process is to decide if your new Team should be private, public or Org-Wide. Choose carefully because the only way to change this later is to go through the Office 365 Teams Admin Center.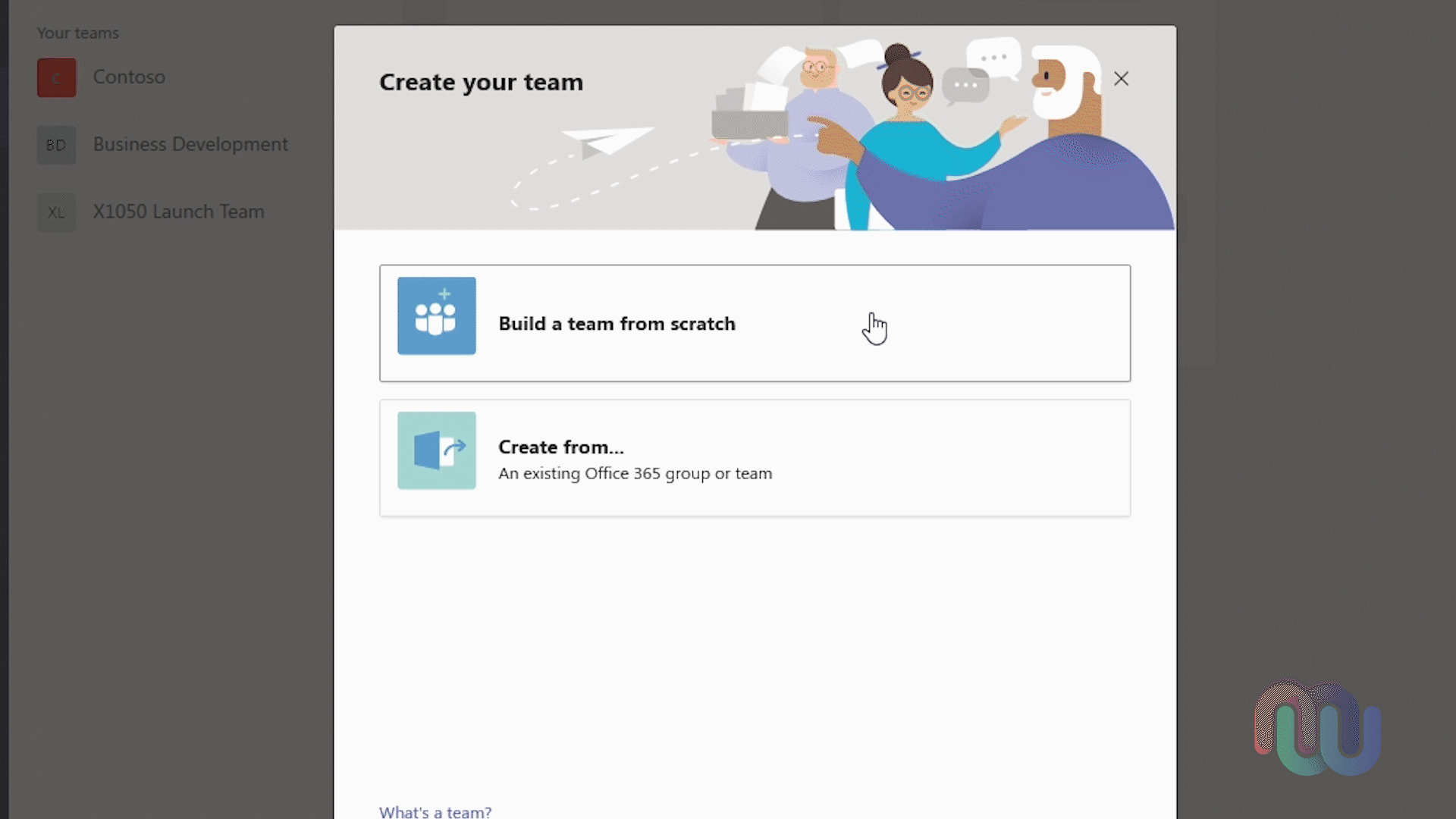 After that's done, give your new Team a name and a helpful description. Click "Create" to officially add your new Team.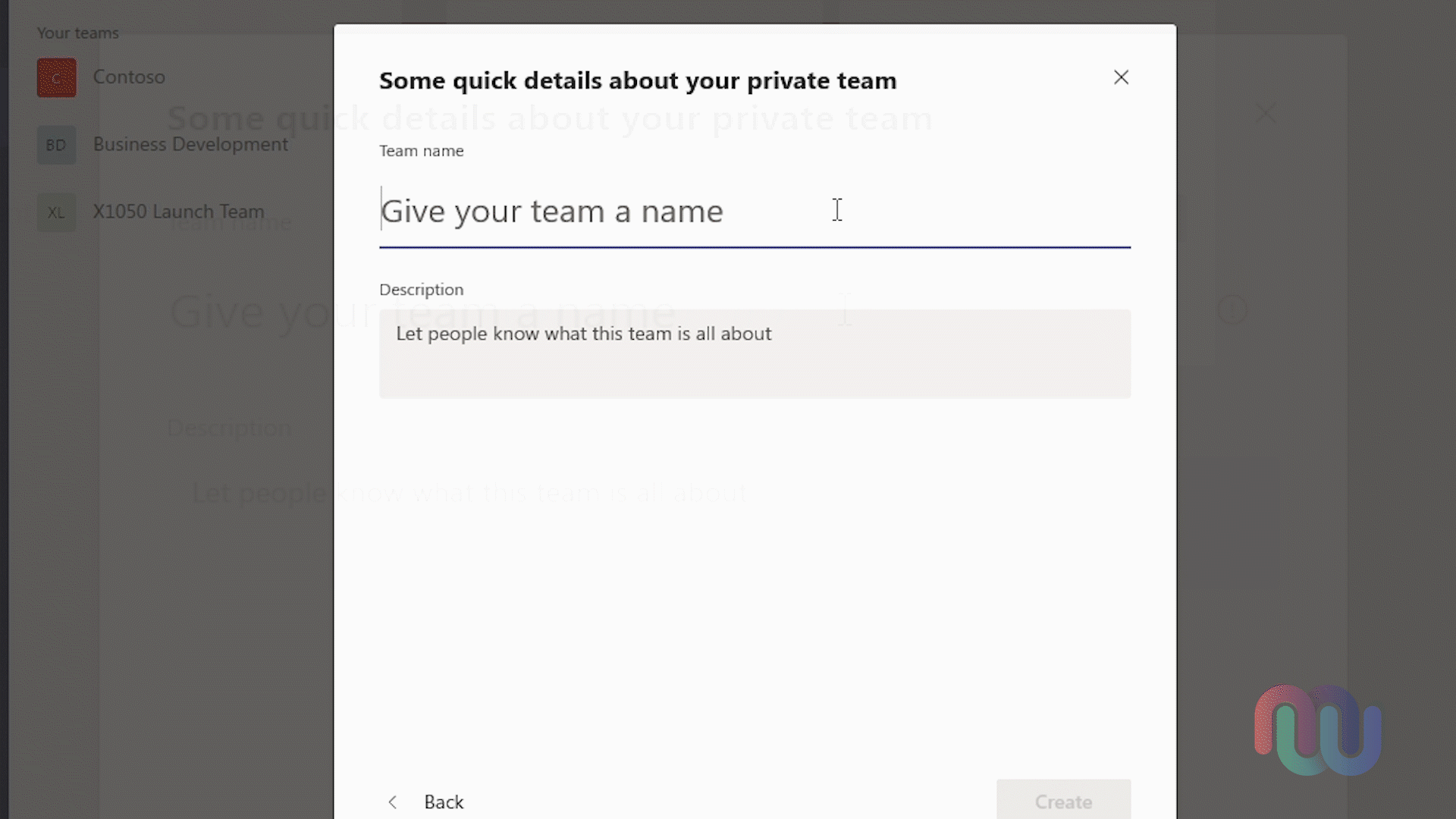 Inviting Members and Team Setup
Immediately after you have created your new Team, you'll be prompted to invite members. If you're not ready to invite members, you can do this later by clicking "Skip".
Before you start adding channels and files, I recommend checking out part 2 of this series, which covers how to plan and setup Channels. For now, let's review the Team Settings to make sure they will meet both our Team needs and the organization's IT policies.
To get into the Team settings, click on the ellipsis beside your Team name (or right-click on the Team name) and then click on "Manage Team".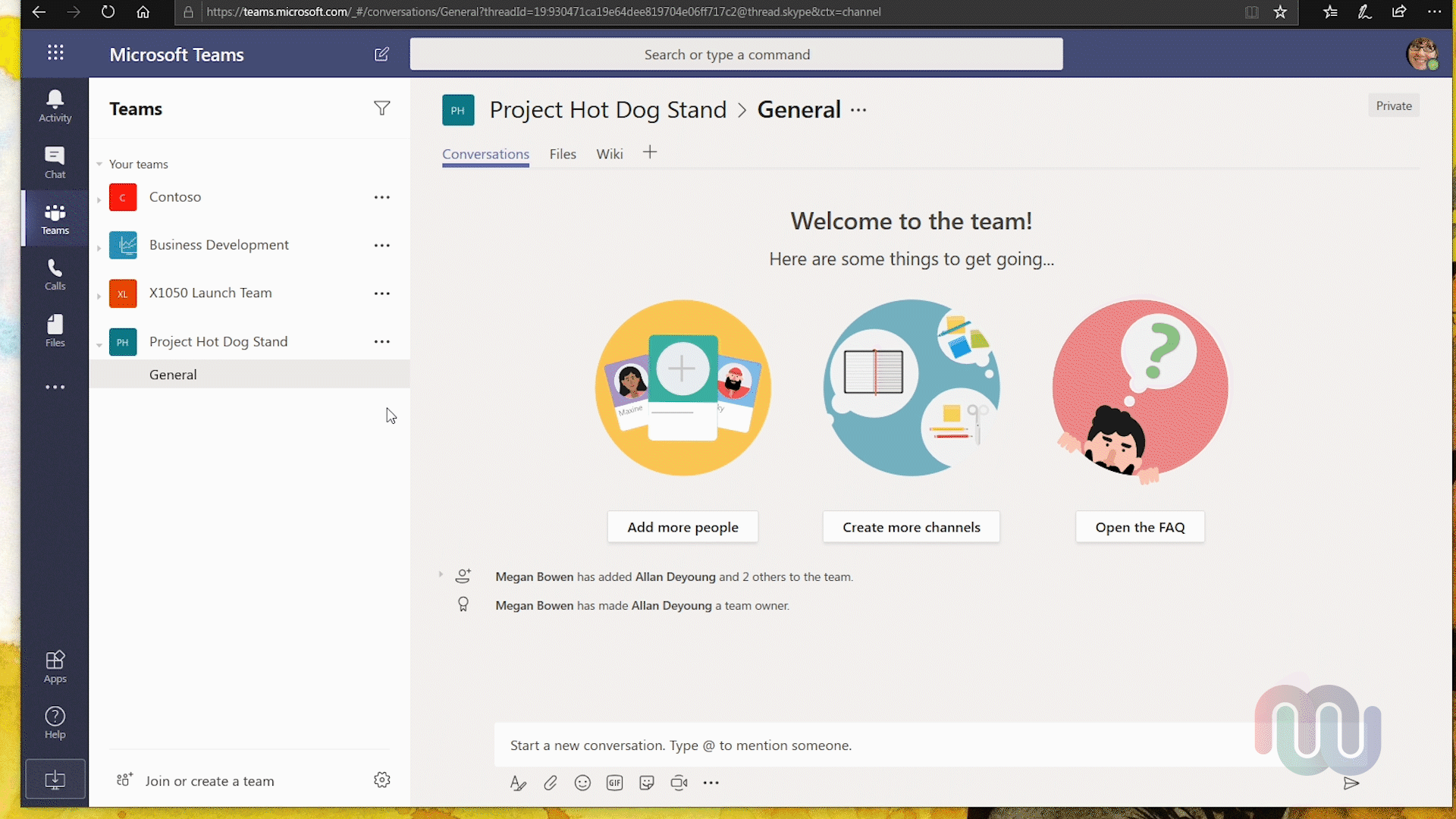 The Team settings page is divided into multiple tabs: Members, Pending Requests, Channels, Settings, Analytics and Apps.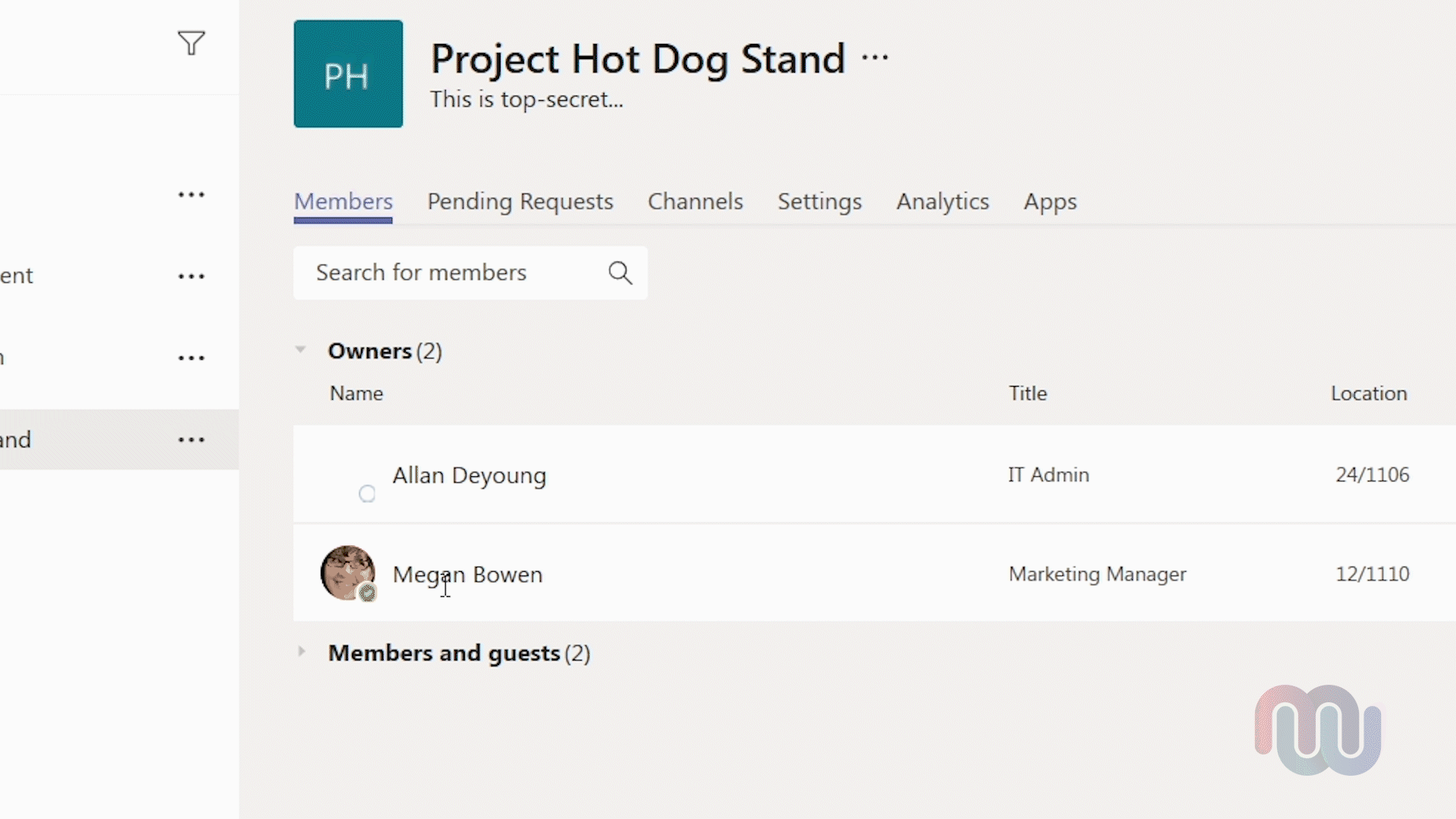 Under "Members", you can add, remove and modify member roles. "Pending Requests" is where you'll find requests to join your Team.
Under "Channels", you can create, view and adjust the visibility of your channels, as well as restore recently deleted channels.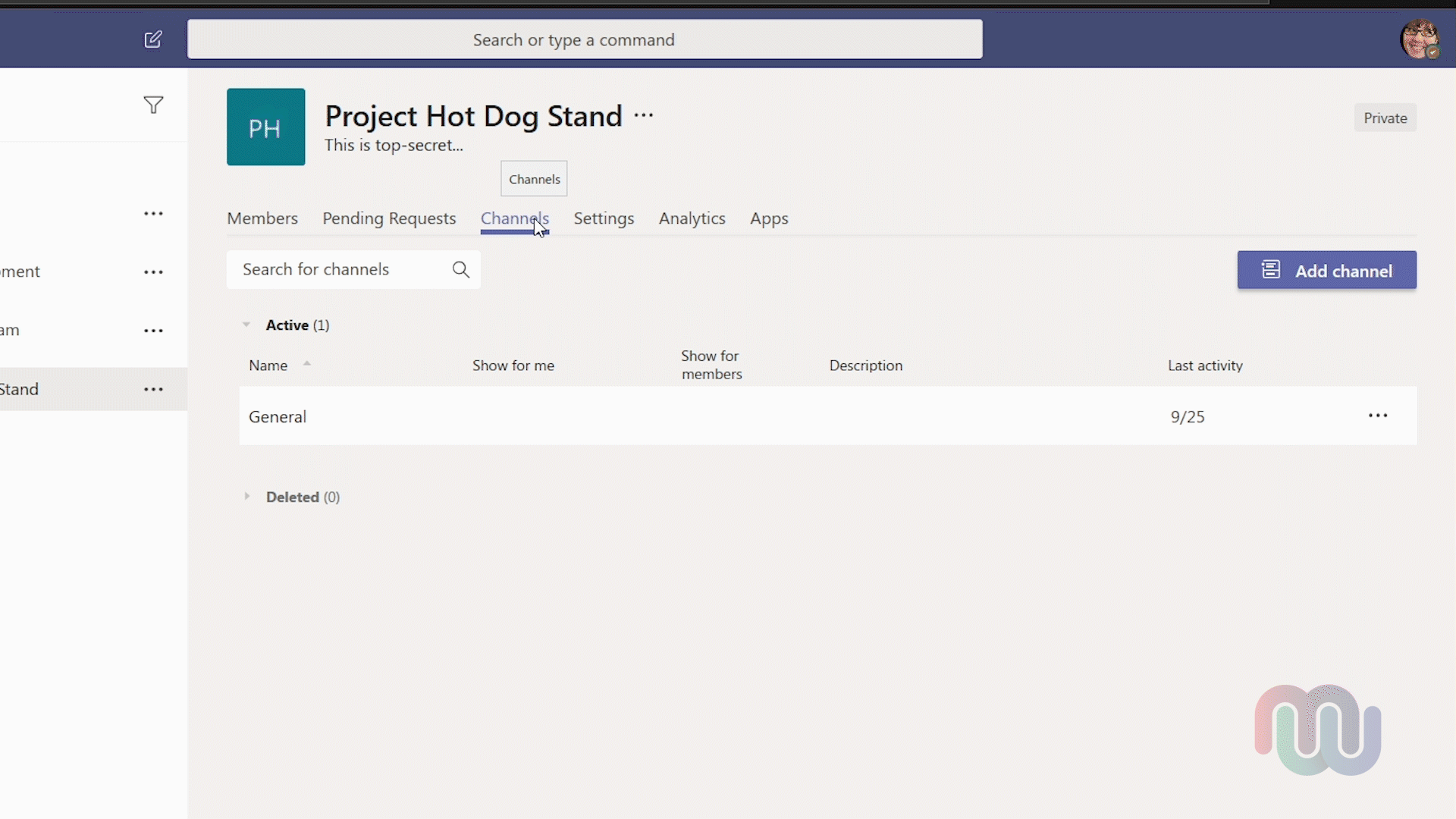 Under "Settings", we'll find the bulk of the Team-wide settings that we'll want to review now. Here, you can add a Team picture, adjust member and guest permissions, toggle the use of the @team and @channel mentions, create a "Team Code" that colleagues can use to quickly join your Team without an invite, and lastly - enable or disable the use of emoji, GIFs and MEMEs in your Team based on your organization's policies.
The "Analytics" tab shows activity within the Team over the past 7 or 28 days, which won't be helpful for a brand new team. The final tab is "Apps" where you an view, add and remove apps installed on your Team.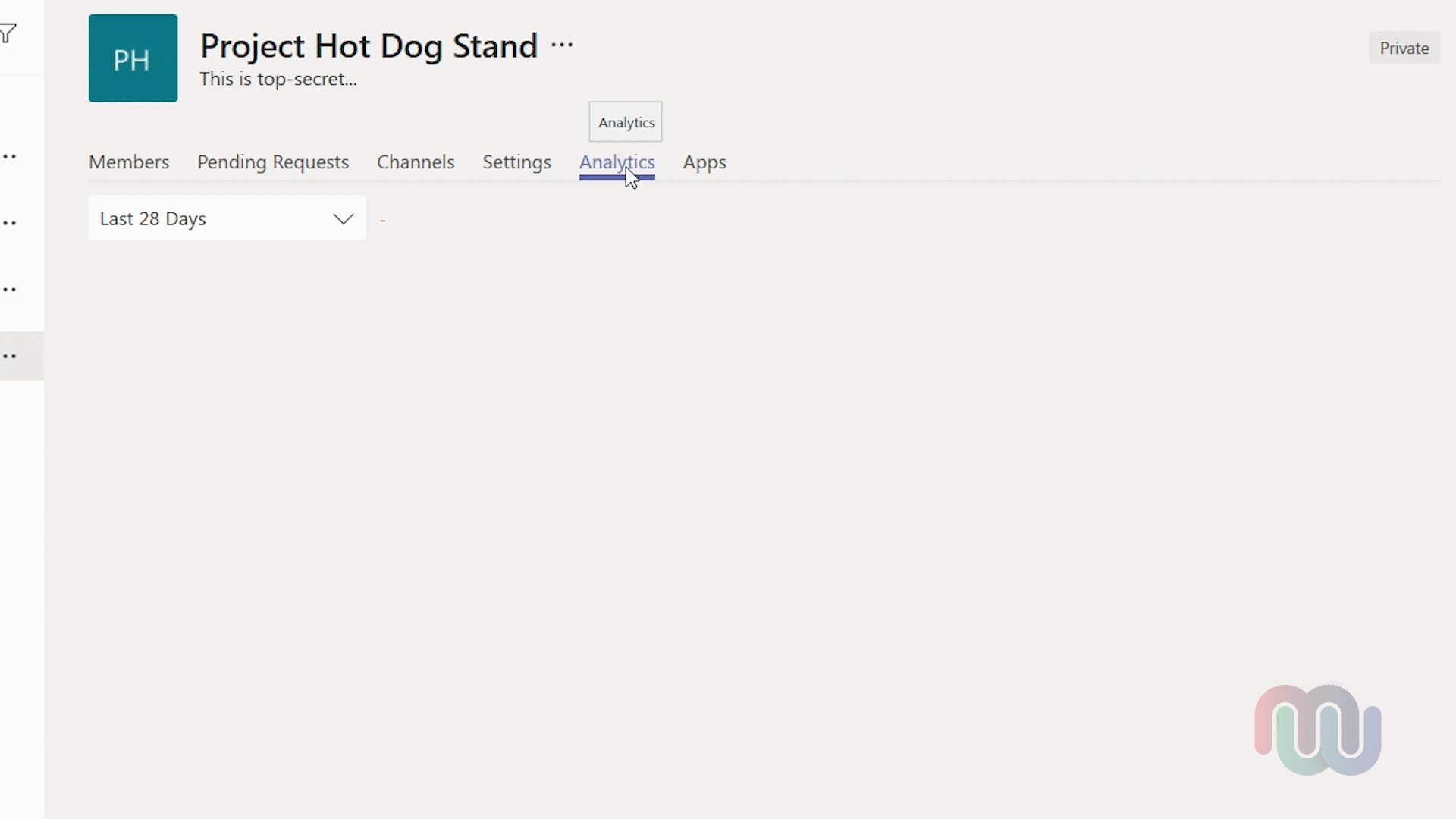 Up Next..
Now that your Team has been created, we will look into developing channels that will help you and your colleagues get organized and deliver their best work in part two of this series.