New to OneDrive for Business? Download our new visual aid that will help you and your colleagues in their adoption journey.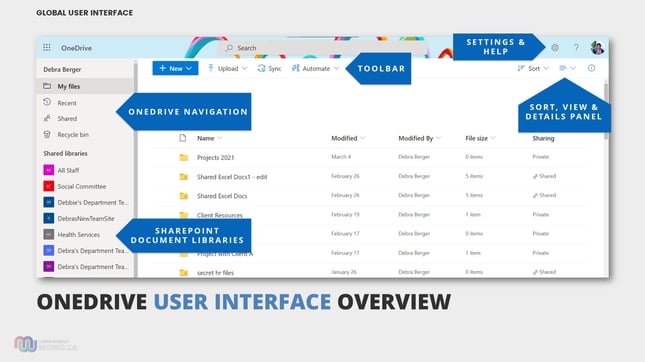 This aid was designed for new users to Microsoft 365. While the OneDrive user interface may be familiar to some, it can be completely alien to many of us. It's hard enough to know where to start when learning how to use new tools, much less how to use them effectively on the job.
Click the link below to download a PDF copy of the full job aid. If you want to see more, just scroll down a tad further for a few screenshots!
Click here to download

"Navigating OneDrive for Business (April 2021)

I hope you and your team finds this helpful! Don't forget to subscribe to get notified when we release more visual aids, webinars and more from the Modern Workplace team!