A look at the last week of Microsoft 365 news, headlines, and feature announcements that caught our attention.
The "new" Yammer experience is now available as an app inside of Microsoft Teams. You can install the "Communities" app from the Teams Apps menu.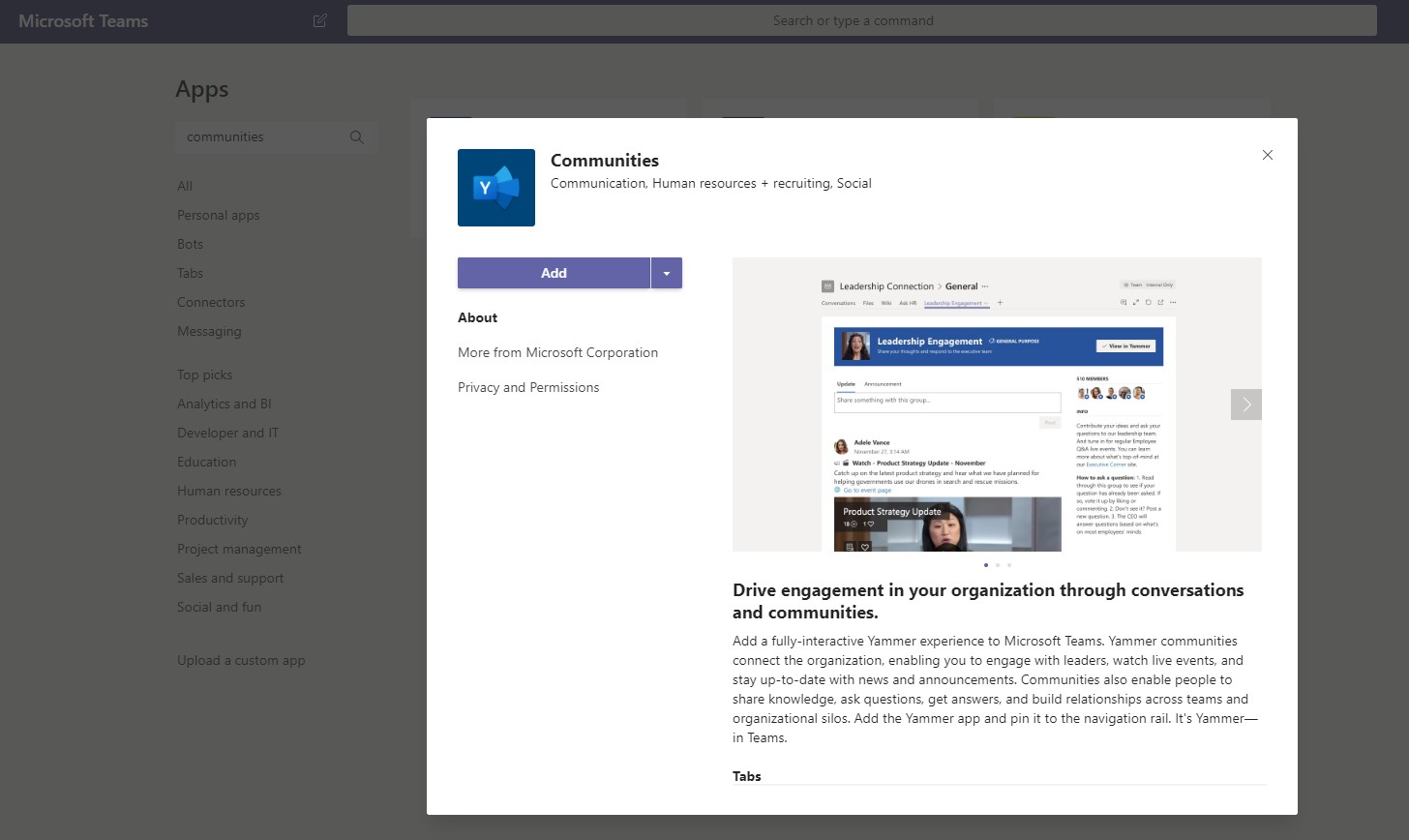 The fully refreshed Yammer experience will not be available in the browser or Windows desktop app versions until later this year. So far, we have only seen the new experience in Yammer mobile app for iOS and Android, plus this new launch of Communities for Teams.
Microsoft Subscription names are changing but don't hit the panic button when you get your next Office 365 invoice!
Microsoft has noted their intentions to streamline marketing and messaging of their cloud-based productivity, security, and deployment suite. Branding for Office 365 will gradually be overtaken by "Microsoft 365", starting with the renaming of all Office 365 Plans effective April 21, 2020:
Office 365 Business Essentials is now Microsoft 365 Business Basic.
Office 365 Business Premium is now Microsoft 365 Business Standard.
Microsoft 365 Business is now Microsoft 365 Business Premium.
Office 365 Business becomes Microsoft 365 Apps for Business.
Office 365 ProPlus becomes Microsoft 365 Apps for Enterprise.
There is no action required on the part of users, Global Admins, or Subscriptions Admins. Click Here if you want to see how your current Microsoft 365 subscription compares to other plans.
Earlier this month, Microsoft shared some interesting impacts on cloud-software usage during the COVID-19 pandemic. Since more users were mandated to work-from-home across the globe, this had some explosive results in Microsoft 365 usage.
Specifically, Microsoft reported a 200% increase in the daily number of Teams Meeting minutes. At peak, Microsoft reported their record day had users hosting over 2.7 billion minutes of meetings.
Another cool stat is the number of users now settling into the habit of using video as part of their meetings and team communications. Here's a look at the percentage of meetings using video across the globe: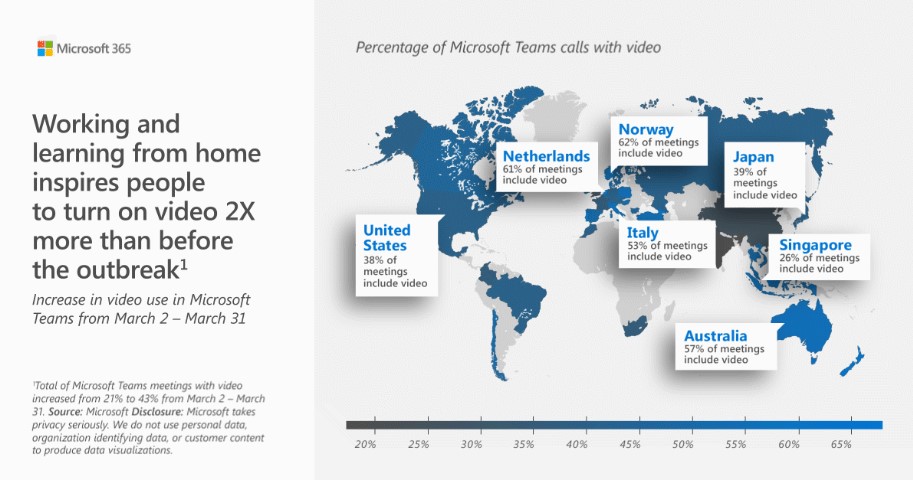 (Source: Microsoft):
---