For some of us, managing our team remotely may be a completely new experience. Here are some helpful tips to keep in mind as you settle into the new norm.
If you are new to working from home, you are not alone. If you are a team-lead or manager new to the demands of a remote workforce, you are not alone! Here are some quick tips to help you save time and get in the zone.
Keep Your Routines
Although nobody knows how long office and worksite closures will last due to COVID-19, it is a good idea to keep your regular pre-work routines. Even though work has now come into our home environments, you should keep these activities separated.
Wake up at your normal time, keep your regular workouts and meals. If you are saved from a long commute or bus-ride, enjoy some extra time to check news, grab a book, or pickup an online class.
When things shift back to normal operations, your body and mind will not skip a beat!
Check Attendance
Since we cannot physically watch our colleagues hang up their coats and take a seat at their desks, part of your new morning routine may include checking attendance with your direct reports. Now, this does not mean you need to watch the clock to ensure they sign-in on the dot, but rather check-in via Chat or Teams message once you know they are settled into their morning.
Use this communication point to see if your employees have any questions, concerns, and set expectations for the day. If you are using other tools in Office 365 to manage tasks (like Planner, OneNote, or To Do) this is also a great time to review priorities and stuck assignments.
Your team will feel supported, projects can continue, and any concerns are addressed at the start of the workday.
Host a Q&A Hour
Choose a time when your entire team can get together digitally. You may choose to Meet Now in Microsoft Teams (Click Here for instructions), or block time in calendars with a formal Teams meeting invitation (Click Here for instructions).
Either way, use these "all-hands" opportunities to address any corporate news, business continuity plans, and answer any questions from teammates. Ask teammates to commit to goals and keep each other accountable. Use video in your Teams meeting to ensure everyone is engaged!
Have a Designated Workspace
While it is not possible for everyone to have a dedicated home office space, it is important to have a dedicated area at home where you can be productive. When you are in your designated workspace, this will also signal to others at home that you are not to be disturbed.
Anything but a couch or your bed… as these will not support a productive posture. Kitchen tables, a corner of your bedroom, or your basement rec room - don't panic if it's not the prettiest setting – your comfort and focus are top priorities (Click Here to learn how to use background blur during video meetings so focus stays on you).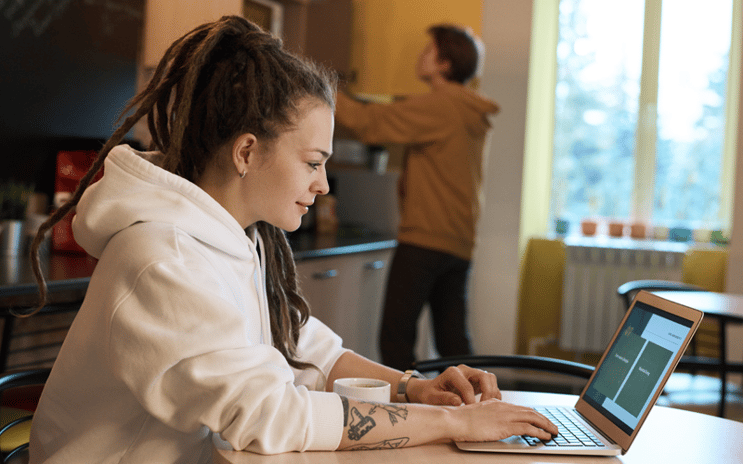 Encourage Cross-Team Communication
Because we are not working together in the same spaces, we need to find a way to make up for lost conversations. Lunchroom banter or water-cooler talk, having a digital equivalent means everyone is keeping in-touch and social – not just talking about work.
Since working remotely can feel isolating, it is up to you as a team leader or manager to keep a space for lighter conversation, as if you were in the same physical presence. Encourage teammates to setup a Teams Channel for sharing non-work-related news. Larger groups are using Yammer for internal social networking as well.
Our management at Clear Concepts produced a great idea! We are encouraged to reach out to a colleague we normally do not work with, and check-in virtually. We are "team building" … even though we are not in the same building! Be deliberate about getting your people to talk!
Respect Boundaries
For some of our colleagues, new work from home requirements means that technology and communication tools that usually remained at the office are now in our homes. While you can expect your team to be more accessible during regular work hours, it is important to respect off-hours. Some may have a habit of leaving their company laptop logged-in or showing an "Online" presence in Teams or other apps – respect their personal time if they are off-shift.
If your organization would prefer that work devices and software were used only during mandated work hours, ensure that this is communicated upfront. Set the boundary early to ensure any non-business activities like gaming or video streaming are not happening on work devices.
Take a Breather
Take short breaks occasionally and encourage your team to do the same. Working from home typically means fewer distractions than the office – so consciously make a few seconds to stand up, stretch, and get some water.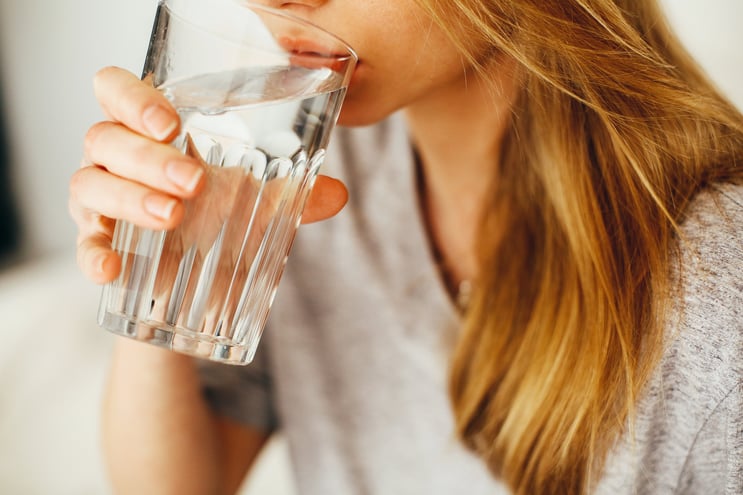 Stay Active
Chances are working from home means you are not walking from the parking lot to the office, through the business concourse, or through the shop every morning. If you or your household members are not self-isolating – take time to get outside. Get some fresh air or use lunchbreak to get a brisk walk in – every day!
Keep up your regular fitness routines if you can, and since your home – perfect time to crack-out the Crockpot and prep some new recipes!
With all the changes that come with working remotely, it is key to foster and support team morale. Have fun, experiment with communications tools like Microsoft Teams.
Stay Modern!
RB