It sounds like we will not be getting a group together any time soon… Have you considered hosting virtual meetings and events using Microsoft Teams?
More businesses outside of the Tech Sector are turning to virtual events. While this is an exciting trend, it is unfortunate that social distancing and COVID-19 are the primary reasons why. Online video meetings, virtual product demonstrations, and live broadcasts are all compelling – and certainly for a business with remote staff, now is the time to try hosting one!
My hope is that online meetings, conferences, and live events continue to be held by businesses even when the pandemic is over and things 'return to normal'. There are many benefits to include these types of events in your organization's internal and external communication strategies:
Costs – If your organization already has Microsoft 365 and Teams, chances are you are on the path to a no-cost meeting. We are now in an era of doing more with less, so online meetings mean no travel, food, lodging, or facility expenses. I will uncover some potential add-on costs in other sections of this post, but none of them will break the bank.
Flexibility – The format of your online meeting is variable. Prefer to share information in one direction? Want to host contacts and encourage multi-party dialogue? Need to conduct a PowerPoint presentation or run training with screen-sharing? Video or just voice? With modern meeting tools, these options mean you can easily liven-up dull and repetitive meetings.
Scale – 3 attendees to 10,000 attendees. The tools and infrastructure remain the same no matter the size or location of your potential audience. Keeping a handle on your meeting is a special task, and depending on the size of your meeting

,

you may need 1-2 colleagues to help

.

C

ompare that to the large field of staff you would need to host an in-person conference.
Convenience – Invite the proper audience to your meeting or event. If an invitee cannot make the meeting on-time, or something else becomes a priority – you can share a recording of the meeting. Teammates, stakeholders, partners, and even customers can review the meeting contents at their own pace, at the most convenient time for them. There's value in being able to say "We are getting together to speak about ____. We know you are busy, so you can tune in anytime and not miss something important."
Interactivity – Since these meetings are hosted on a digital platform, interacting and sharing are

built into the

experience

. Whether you open the conversation to others via voice, video, or text communication – the opportunity to work together is greater. Integrated services within Microsoft 365 means you can include surveys, Q&A forms, files, and meeting notes. Want to reduce the time from meeting to "next actions" actually getting done? Capture tasks and assignments during the meeting for the ultimate project management transparency!
Or Anonymity – Cast the widest net by hosting a virtual broadcast that allows anonymous attendees. Some meetings and events may be more successful if attendees know they are joining privately and can speak their mind or ask a question they may otherwise feel too embarrassed to ask.

This is a popular request for government agencies.
The best part is that tools for scheduling, hosting, recording, and distributing an online meeting or live event have never been closer in reach. Online meetings and events should not be over-complicated or over-produced. A simple pair of earbuds or the mic and speakers in your laptop are enough to start using virtual meeting software like Microsoft Teams. Stick to a plan and have faith in your tools by learning their core features!
Microsoft Teams Meetings
If you are a Microsoft 365 (Office 365) subscriber, chances are high that your plan includes Microsoft Teams. While many know Teams to be the go-to app for internal chatting, sharing files, and collaboration,– Teams is also a slick tool for Video and Voice-based calling and meetings. If you are currently paying for other applications like GoToMeeting, WebEx, or Zoom for meetings (on top of paying for Microsoft 365) it is conceivable that you will no longer need these services after a few meetings in Teams.
Internal Team Meetings
Creating and facilitating meetings inside Microsoft Teams is a snap, and there are several options for collaborative features.
If your workflow for email and calendaring includes the Microsoft Outlook desktop app, you can create a Teams Meeting invitation right from the ribbon. Create a "New Items > Teams Meeting" or in the Calendar View, click on the "New Teams Meeting" Button.

You can also create new meetings from inside the Microsoft Teams App on your PC, Mac, browser, and even the Teams mobile app. Click the "Calendar" tab on the left menu, and press the "New Meeting" button. Typical meeting preferences are set here, including attendees, time and date, recurrence, location, and invite details.

If you want to turbo-charge your internal Teams Meeting, assign it to a Channel inside your Teams setup. For example, if the meeting includes all members of your Sales Team, create the meeting invitation in the Teams app and add the Channel. Doing this is a great way to keep the context and contents (documents, chat, video recording) shared during the meeting available to everyone on a Team. We are all busy and might not be able to attend the Sales Team meeting, but meeting in a Channel gives all Sales Team members a chance to catch up on what they missed.
Joining a Teams Meeting
With the same variety of ways to create Teams Meeting invitations, we can join scheduled Teams Meetings in a variety of ways too:
Once you are joined into a Teams Meeting, you will hear and see other attendees. Remember that muting yourself when not speaking is a great habit to develop. Click Here for a great video about joining Teams Meetings.
There are several other features to explore, including Screen Sharing, Background Blur, Chat, Meeting Notes, Participants List, and Meeting Recording. All of these features and tools are accessible from the Meeting Controls bar, which appears and disappears as you move your mouse in the Teams window.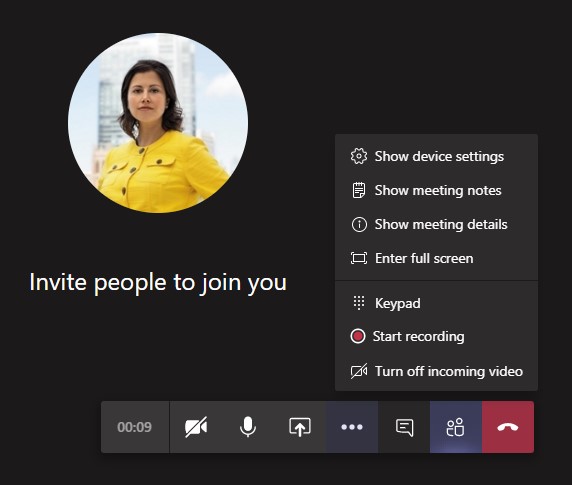 Click Here for an amazing list of resources from Microsoft about Joining Teams Meetings. Remember that Help content and how-to videos are also accessible by clicking the "Help" button in the lower-left corner of the Teams app.
Meetings with External Attendees
"But we want to have people outside our organization join our Teams Meetings too!"
We hear this a lot, and it is not a problem! Your organization's licensing for Microsoft Teams includes coverage for any external guests, partners, vendors, or customer you may invite to a Teams Meeting – Even if they are not using Office 365, or Teams!
By default, Microsoft Teams allows external parties into Teams Meetings – simply add their email addresses into the Meeting Invitation when you create it in Outlook or Teams. You can also send the Join Link to an external attendee, or they may choose to use their phone to join via your Audio Conferencing bridge (details below).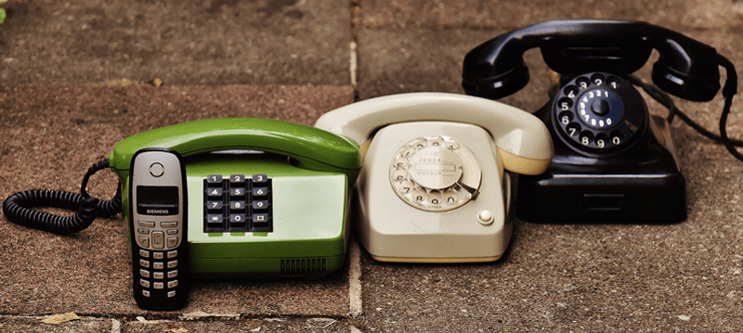 Audio Conferencing Options
"We have many users that will join a meeting through the Teams app, but we have a couple of attendees that need to dial-in with their telephone." This is one of the most common requests we have seen during Work-From-Home rush.
No problem! Microsoft Teams can accommodate this with an add-on subscription. Microsoft 365 Audio Conferencing is an inexpensive monthly subscription which is typically assigned to users who often organize and send invitations to meetings with phoneline/dial-in attendees.
Out of the box, an Audio Conferencing subscription enables your organization to provision a toll number with your local area code, attached to a user's Conference Bridge. This number is automatically added to any Meeting Invitations sent by the user in Outlook, Outlook on the Web, or in Teams.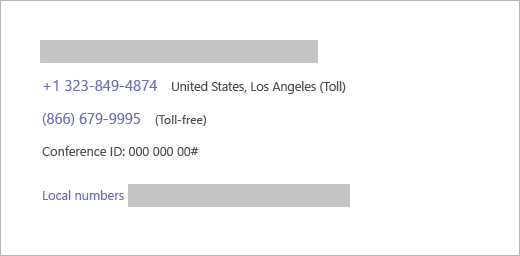 Looking for a toll-free number for your dial-in attendees? Since someone must pay the toll… there are some added costs for your organization with this choice. To provision a toll-free conference bridge, Microsoft requires a positive balance of "Communication Credits" (think loading pre-paid minutes on your cellphone back in the day).
Here is an example of a typical 1-hour meeting, with 10 attendees dialing in via toll-free:
1.5¢ per minute toll-free rate x 60-minute meeting x 10 callers
= $9.00 of Communication Credits Consumed*
*Based on Microsoft's currently published Calling Plan rates.
If you want to take your Teams Voice (calling) experience ever further, Microsoft includes Audio Conferencing, 3000 domestic (Canada & USA) minutes, and a host of other cloud-based phone system features into a single product called Microsoft 365 Business Voice. Click Here for our overview of Business Voice features and Click Here for more information from Microsoft.
Availability of these features may depend on your geographic location, due to 911 coverage restrictions.
Microsoft Teams Live Events
For those who need their events to be more one-way communication or broadcast-style, Teams Live Events is a pleasure to setup and use (Live Events does require an Enterprise Microsoft 365 subscription type).
Like other online webinar software, Live Events in Teams allows you to create online streaming events with large scale and larger potential. When collaboration is not the focus of a broadcast (an All Staff Address from the CEO, for example), a Live Event allows for an impressive production with up to 10,000 viewers.
Live Events can fit many use cases. They can be created to be internal broadcasts only, where video content and a live stream are made available to your organization's users only. However, Microsoft has also built in the capability to create external Live Events, opening the possibility to host virtual product demos, sales events, and even live training sessions with anyone you wish to invite or host anonymously.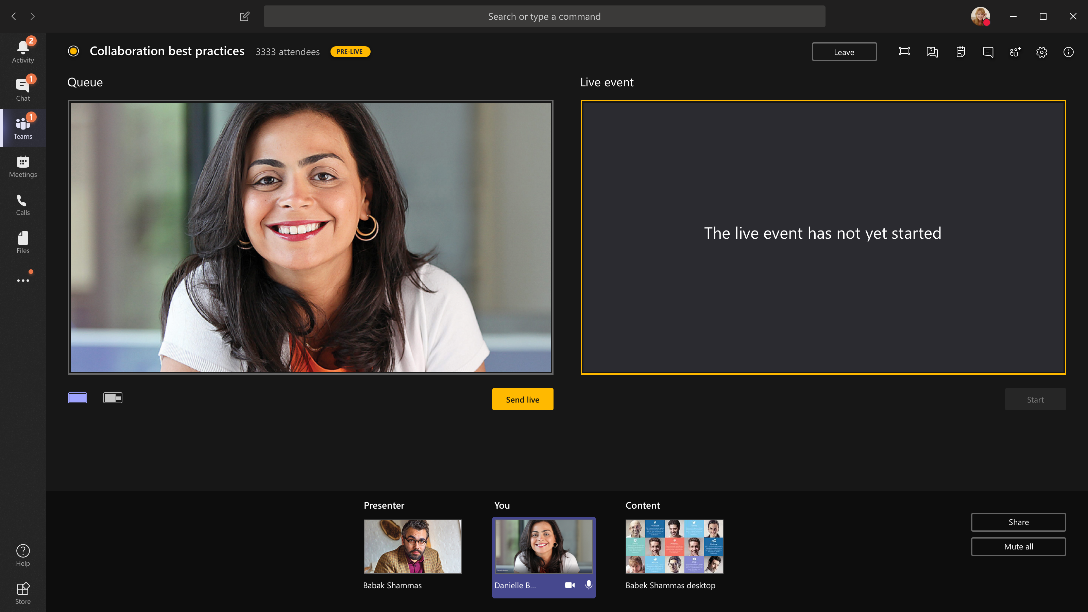 Integrated tools like a Question & Answer module, audience analytics reporting, captioning, and video recording make Microsoft Teams Live Events a compelling choice for corporate streaming and broadcasting. Being able to download your Live Event recording means you can share it to other popular video platforms like a company YouTube channel after your event is finished.
A Live Event requires more planning than a Teams Meeting, and is best handled by a group of people filling key roles:
Organizer – The teammate who schedules the Live Event from their Calendar in Microsoft Teams. They set the options and setting for the event ahead of time.
Producer – The behind-the-scenes operator, deciding what content is presented "live" to the viewers. Producers can also answer Q&A module feedback.
Presenter – A speaker, person on camera, or someone who may talk as they share their screen or slide presentation. Speakers can also answer Q&A module feedback.
Here is a quick tease of Teams Live Events:
If you want to see a real-world example, Clear Concepts recently hosted several Teams Live Events for Remote Work Training Sessions. You can Click Here to watch our recordings, and see how our facilitators were able to interact with a crowd of hundreds of attendees through Q&A.
Working remotely should not place a limit on how teams meet and get together. We have an amazing set of tools to get people together virtually, share and capture ideas, and collaborate without being in the same room. Business still needs to happen, and if you need to reach a large audience, consider taking a creative approach to a Teams Live Event.
If you and your team are interested in enabling Teams Meetings or Teams Live Events, please reach-out to Clear Concepts.
RB