Do you think Yammer has a place in your organization?
What's interesting is that leading up to fall of 2019, anytime someone mentioned Yammer – you would get eye-rolls and groans
. Here's how
I think
the conversation when as a whole:
Everyone: "
Yammer is going to

be shut

down by Microsoft any day now."
Microsoft
: "
Hold my beer..."
Microsoft dubbed 2020 as "The Year of Yammer" and revealed the new experience that they built from the ground-up.
This confirmed that they still believe in this product and have put their money where their mouth is. This is why I think it's time to give Yammer a fresh review in 2020.
Between email in Outlook and messaging in Microsoft Teams, where does Yammer fit in? Yammer is
not
pitched as a place for work and collaboration. It is a place where staff can talk about things other than projects and daily operations.
Staff can ask questions that are open to the entire company, submit polls, share videos and more. Executives can host virtual town halls in Yammer group that allows for Q&A from staff.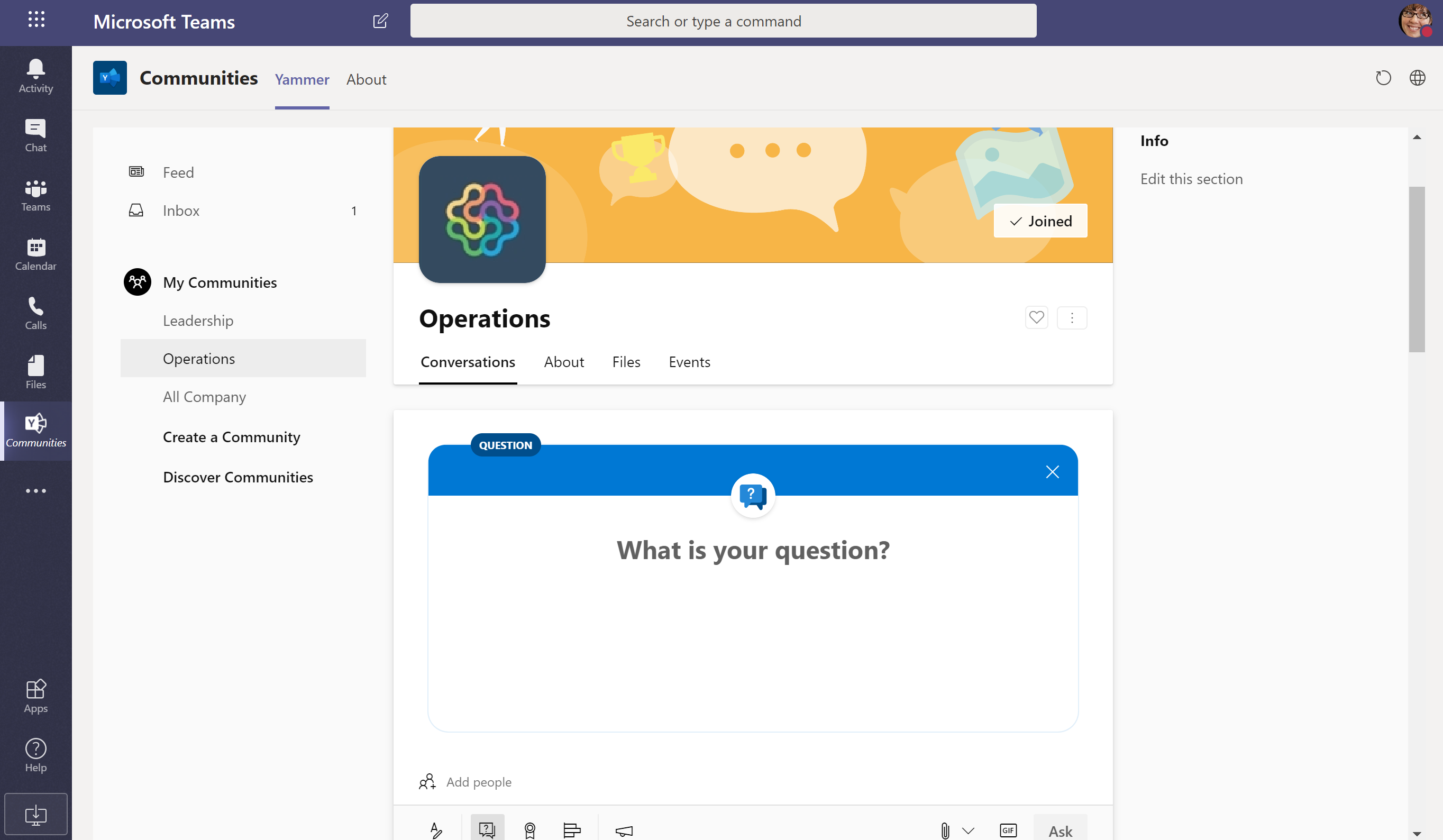 While confusing at first, "Communities" was the perfect name for this new app. Like a Facebook Group or a Subreddit, "Communities" are the foundation of Yammer. Unlike Facebook and Reddit though,

Yammer can connect staff across the globe while keeping your data secure (based on identity already in Microsoft 365).
Tired of your Team channels being overtaken by banter that is not related to work? Create a "
Just

for Fun" Yammer community for that.
Need a place to share social committee events, poll staff and share updates? Create a "Social Committee" community for that.
What's Next For Yammer?
So, back to my original question... Do you think Yammer has a place in your org?
Thanks for reading!
-AH