Gold Medal Winner Best Mid-Market Solution
WINNIPEG, MANITOBA- September 10, 2015
Clear Concepts Inc., a leading IT Managed Service and Solutions Provider from Winnipeg, Manitoba, has won IT World Canada's CDN (Computer Dealer News) Channel Elite Awards: Gold Medal for "Best Mid-Market Solution". This national award recognizes IT Solution Providers for their innovation, leadership, and commitment to creating value for their clients.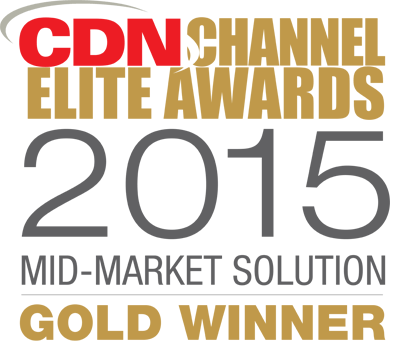 The focus of this year's award submission was Macdonald Youth Services ("MYS") is a charitable organization in Manitoba that provides support, care, and treatment for children, youth, young adults, and their families. MYS fosters hope and opportunities to empower at-risk youth, with the ultimate goal to help them grow and heal through safe, caring and respectful relationships. Currently, in the Province of Manitoba MYS has 17 houses- including 3 in Thompson, 1 in The Pas, and 13 in Winnipeg.
In the fall of 2013, after experiencing various network issues- to the extent that employees were unable to productively work, MYS decided to explore their technology options, including the complete outsourcing of their IT services. In January 2014, the two organizations began to form a very close relationship. Clear Concepts was able to not only assess the environment, but then to also work collaboratively with MYS staff and employees to come up with solutions that would not only ensure functionality, but also increase efficiency so that time and resources of MYS could be used where they were urgently required – helping the kids!
Dennis Brears, Facilities/IT Coordinator of MYS goes on to explain the significant difference that this has made for them as an organization,"Thanks to CCBS and the new Telecommunications system they set up and maintain we can now train staff and foster parents in their home communities. This has saved us hundreds of travel hours and corresponding meals and accommodations compared to previous years. We averaged 30 foster parents traveling 12 hours each month before the new system. The savings paid for the system many times over in the first year - savings we can now use to directly support the youth in our care. "