Clear Concepts Wins Prestigious National Awards
WINNIPEG, MB — September 11, 2013 — Clear Concepts Inc., a leading IT Managed Service and Solutions Provider from Winnipeg, Manitoba, has won two IT World Canada's CDN (Computer Dealer News) Channel Elite Awards: "Solution Provider of the Year"; and Gold Medalist for "Best Small Business Solution". These national awards recognize IT Solution Providers for their innovation, leadership, and commitment to creating value for their clients.
Clear Concepts has a wide array of IT services and support for all types of businesses, both local and remote. The focus of this year's award submissions was on remote clients, and how providing a stable foundation has enabled them to further develop their communities on the path to become self-sustaining.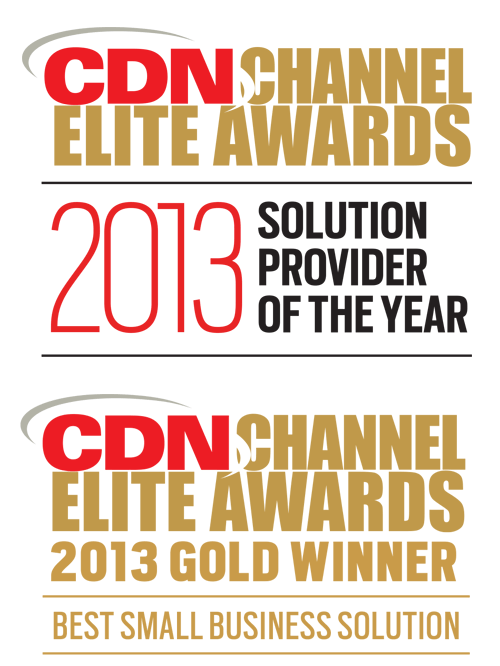 The Cowichan Tribe of Southern BC is the developer of a unique community electronic medical records (cEMR) system for First Nations called "Mustimuhw" (pronounced Moose tee mook), which many remote Health Centres now use. Clear Concepts has partnered with the Cowichan Tribe to provide installation and infrastructure support for Mustimuhw. "In order for us to secure a doctor, we needed all electronic charting in place first. Clear Concepts provided the services to allow us to do this quickly," said Nicole Lathlin, Administration at Opaskwayak Health Authority (OHA) in Northern Manitoba. Since the network enhancements, OHA received funding for a new Health Centre which meant less patient travel outside the community and more local care for serious illnesses. "We now have a physician who works in our building along with getting a new cEMR system. Clear Concepts helped with our transition and even though we are over 600 km apart, they always make sure we are up and running."
Aside from developing the foundation to acquire a doctor for OHA, other successful initiatives include: building a secure network infrastructure to obtain a Telehealth/Telepsychiatry system for a Health Centre on a secluded island 3,000 km away in British Columbia; support for a Northern Manitoba Tribal Council to secure their environment and provide services to help manage their eight communities; and partnership with a small local airline to streamline internal logistics processes. "With our business and community being located on a remote island, Clear Concepts manages our network remotely from another province. With their remote managed services, our network has been seamless," said Bo Reid, IT Manager, Hailika'as Heiltsuk Health Centre, Bella Bella, BC.
According to Phil Proctor, Managing Partner of Clear Concepts, "These prestigious awards reinforce our principles and motivate us to continue to excel in the services we offer to our valued clients. We are continually streamlining services and logistics to accommodate our clients in the most efficient way possible, wherever they may be. Our managed service solutions have proven extremely successful especially for our remote clients who find themselves faced with several technology hurdles when it comes to improving their communities and providing quality healthcare to their people. We offer expert remote services and solutions to help them overcome those challenges."
View the Award Presentation for Solution Provider of the Year | View the Award Presentation for Best Small Business Solution
About Clear Concepts
Clear Concepts is a leading IT solutions provider in Manitoba specializing in expert services that support many small businesses throughout the Province and across Canada. The company uses state-of-the-art Remote Managed Service (RMS) technology and has a team of qualified experts to remotely maintain and support all aspects of business technology requirements, with little to no intervention required by the client. Clear Concepts also provides unique customized services accomplished through a comprehensive network assessment. The outcome is recommendations to eliminate specific IT pain-points so clients can focus on their true business objectives.